Betting Guide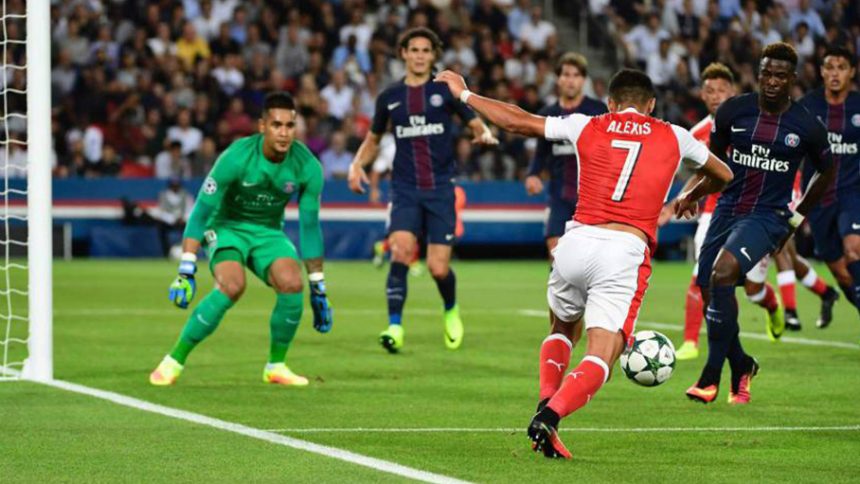 Champions League Betting Tips November 23 (2016)
November 23, 2016
Don't miss out on Champions League Betting Tips for the second part of round 5. Before placing wagers on your favourite sides in tonight's games, take a look at our analysis of each group to spot opportunities that you may have missed before.
(Image credit: Chile.as)
Champions League Betting Tips – Group A
Arsenal and PSG both top Group A with 10 points each, making the remainder of the group stage a mere formality for both sides. The Gunners have been phenomenal clinching 3 straight s wins since their draw with PSG at the start of the tournament, while the Parisiens have been just as equally impressive in their last 3 outings. We're predicting a draw for tonight's game at the Emirates, as both sides have already qualified for the knockout phase of the Champions League, but more importantly it's a match that you have to watch live!
With the likes of Arsenal and PSG in the group, it was always going to extremely challenging for lower sides like Based and Ludogorets – each club has 1 point so far – to compete for the top spots. But a third place finish – which guarantees Europa League football – is still up for grabs, so each side will be looking to get the most points out of the next two games. We're backing the Bulgarian side to seal a victory on their home turf.
Arsenal v PSG – H 2.40 (+140) D 3.30 (+230) A 2.80 (+180)
Ludogorets v Basel – H 2.55 (+155) D 3.15 (+215) A 2.70 (+170)
(Check out Intertops Sports Review for more info about the online sportsbook – it accepts US and Canadian players and offers sizeable sportsbook bonuses.)
---
Champions League Betting Tips – Group B
Group B is quite uncertain at this point; the top three sides consist of Benfica (1st – 7 pts), Napoli (2nd – 7 pts) and Besiktas (3rd – 6 pts), while the fourth-placed team Dynamo Kyiv are out of the running for a top spot in the group. Benfica will face a tough challenge at the Vodafone Arena against Besiktas tonight, despite the fact that they've enjoyed a good form in their last two games which resulted in wins – a draw could be on the cards for this match.
Napoli defeated Dynamo 2:1 on the road at the very start of the campaign, and considering they'll be playing in front of their home fans now, it should see them clinch another victory. The Italian side have to capture the three points from the game to maintain a lead – no matter how slim – against Besiktas, who are only one point behind. Napoli will be the likely winners in their encounter against the Ukrainian side.
Besiktas v Benfica – H 2.80 (9/5) D 3.20 (11/5) A 2.70 (17/10)
Napoli v Dynamo Kyiv – H 1.40 (2/5) D 4.80 (19/5) A 8.50 (15/2)
(Take a look at William Hill Sports Review at Betting Herald.)
---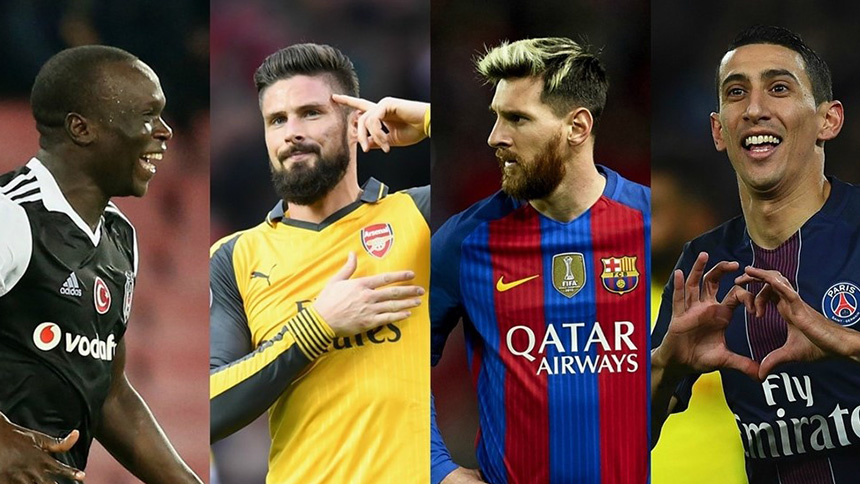 (Image credit: UEFA)
Champions League Betting Tips – Group C
Celtic's and Monchengladbach's chances of making it to the knockout phase of the tournament were immediately cut to half when Barcelona and Man City were announced as their competitors in Group C. Luis Enrique's side – the 2015 Champions League winners – are sure to make it through after collecting 9 points so far, and that match against Celtic should prove to be a routine win, despite the lack of goals coming from MSN in recent games. (Back Barcelona to beat Celtic with Today's Enhanced Odds at Coral.)
The Catalans will likely be joined by the Sky Blues after round 5 is over, as they're set to face third-placed Monchengladbach – a club that has only recorded one victory so far in the Champions League. UEFA predicts that star striker Aguero will feature in the match, and the Argentine will be accompanied by the blistering talent of De Bruyne – these two men, along with other stars – will see them go a long way at Borussia-Park. Use Betting Herald's Champions League Betting Tips and place a wager on Man City to capture an additional three points and qualify for the next round.
Celtic v Barcelona – H 11.50 (21/2) D 6.70 (17/3) A 1.26 (1/4)
Monchengladbach v Man City – H 4.75 (15/4) D 4.05 (3/1) A 1.75 (3/4)
(Check out Betsafe Sports Review for more details on the online sportsbook – it features exclusive offers on Man City and offers a range of other sportsbook bonuses.)
---
Champions League Betting Tips – Group D
Atletico Madrid – last year's runners-up – are the only side this season that have maintained a 100% record, having won all four of their encounters – this has rewarded them with 12 points, rendering rounds 5 and 6 irrelevant for them. We'd have normally backed the opposing team – PSV – to win against Diego Simeone's men tonight, however they'll be playing in front of their home fans at the Vicente Calderon, so this match could go either way. The Dutch side need points to fight for the third place – Europa League qualification – so they'll be aiming to clinch a win. We'd place a wager on a tie between the two or either a win for the home side.
Bayern Munich are in second position in Group D with 9 points, but they might be looking to avoid facing stronger sides in the last 16 by usurping Atletico's No.1 spot in the group. The last time the Bavarians played against Rostov at the Allianz, the former side got hammered 5:0, and if Lewandowksi, Alaba and Sanches play from the beginning, me might be looking at another easy victory, so we're backing Bayern to win, despite them having ensured qualification to the knockout phase already.
Rostov v Bayern Munich – H 13.50 (25/2) D 6.25 (21/4) A 1.22 (11/50)
Atletico Madrid v PSV Eindhoven – H 1.30 (3/10) D 5.25 (17/4) A 10.50 (19/2)
(Look through Bwin Sports Review for more info about the online sportsbook.)
Maximize your earnings with Betting Herald's Champions League Betting Tips every round of the competition!
---