Betting Odds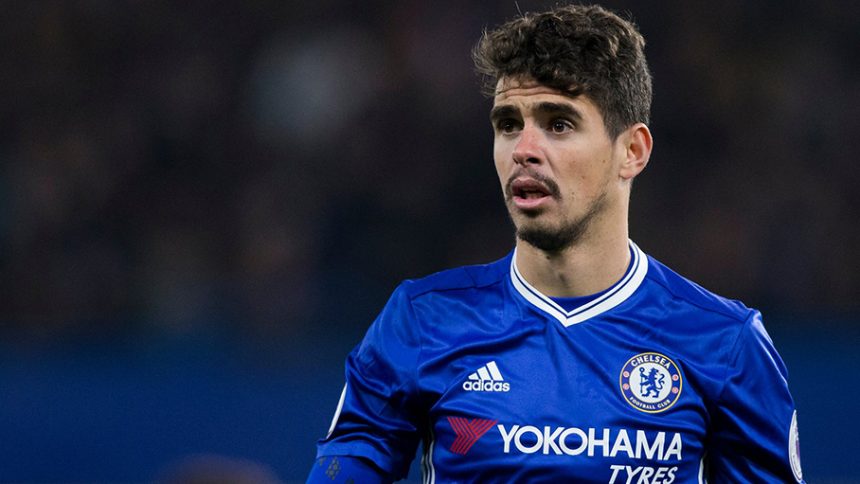 Chelsea Entertain Shanghai SIPG's £60 Million Bid for Oscar Emboaba
December 14, 2016
Oscar Emboaba seems to be heading towards Chelsea's exit door with Chinese Super League side Shanghai SIPG ready to splash up to £60 million on the Brazilian.
(Image credit: The Guardian)
Despite the Brazilian being a first-choice player in the first five games of the current season, Chelsea boss Antonio Conte has used the 25-year-old midfielder sparingly since then, which sent out signals to other clubs he could very well be in the search to make a switch. So far this campaign, Oscar Emboaba has made only eight appearances in the Premier League and two more in the Football League Cup, which makes the promise of being a regular starter coupled with a huge salary at Shanghai SIPG quite appealing.
The fact that former Chelsea boss Andre Villas-Boas – a Portugal native – is currently in charge of Shanghai SIPG could easily sway Oscar Emboaba to the Chinese Super League (CSL). This would greatly aid the transition to a new league and footballing culture.
Oscar Emboaba joined Stamford Bridge in the summer of 2012 – right after they won their first-ever Champions League title – for a fee believed to be around £19.5 million. Since then, the Brazilian has gone on to make over 200 appearances and win three trophies with Chelsea, that include: the Europa League (2012/13), Football League Cup (2014/15) and the Premier League (2014/15) – the latter is his biggest accolade to date.
Should Oscar Emboaba decide to end his four-and-a-half year stay with the Blues and instead opt for Shanghai SIPG, he would be welcomed by his compatriots Hulk and Elkeson. In the process, the proposed transfer would break the previous Chinese record of €58 million that the same club dished out for Hulk last summer to acquire him from Russia side Zenit.
In recent times, clubs from the Chinese Super League have raided Europe and the rest of the world in hunt for the best players money can buy – it is believed that in the first six months of 2016, CSL sides have signed players for a combined fee of €331 million ($365 million). They've broken record after record with nearly every new recruit, and we're guessing the transfer value of Oscar Emboaba will have stood for only a few months before it would have been broken again.
Although holiday season is fast approaching, Conte wants to maintain the high-level of football Chelsea are enjoying at the moment, and believes his squad doesn't need reminding of keeping the momentum throughout December's festivities.
"I'm sure I have great professionals in my players so, with that the case, I don't think a coach or a manager can say: 'Do this' or 'Don't do this,' " said the Italian. "I have great professional and I know they will have the better attitude and behaviours in this situation. But, I must be honest, I'd prefer they stayed at home and celebrated with the family. Not (have) a great party."
Chelsea are top of the table with an impressive 37 points to their name, out of possible 45 at this stage in the campaign. BetVictor Sports gives Conte's men favourite odds to win the Premier League title outright 4/5 (1.80), while Man City 4/1 (5.00) are behind them on the odds charts. Liverpool 11/2 (6.50) and Arsenal 13/2 (7.50) are bigger underdogs at the moment, while Tottenham 28/1 (29.00) and Man Untied 28/1 (29.00) are complete outsiders.
Bet on Premier League winners outright with BetVictor Sports!
(For more details about then online sportsbook, check out BetVictor Sports Review – utilize the betting markets with sportsbook bonuses to make the most of your betting efforts.)