Soccer News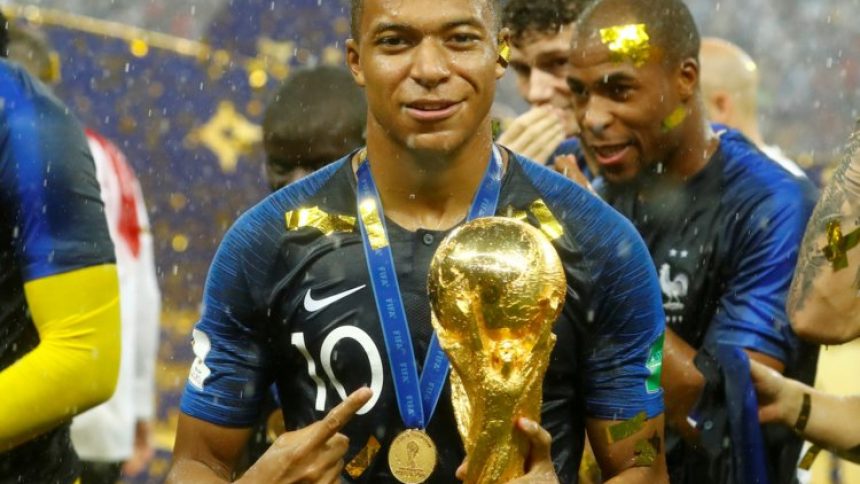 Will Real Madrid Snatch Up Kylian Mbappe this Summer?
May 28, 2019
Picture Credit: Business Insider
World Cup winner Kylian Mbappe has given a hint he could be on the move this summer, however PSG have quashed any suggestion of him leaving.
Will Mbappe remain in Paris?
After collecting both the Ligue 1's Player and Young Player of the Year awards last Sunday night, Kylian Mbappe has suggested changes could be coming in his career by saying he has "come to a turning point."
This has immediately set off alarm bells throughout Europe, with Real Madrid – his supposed dream club – taking particular notice, according to football betting sites in France report.
In response to the constant speculation regarding their starplayer's future, PSG issued a statement on Twitter where they highlighted how Mbappe is part of their ambitious project in writing a 'big page in history together,' along with the rest of the star-studded squad.
"Strong links have united PSG and Kylian Mbappe for two years and that same story will continue next season. With a shared ambition to mark history in European football, after 50 years since PSG was founded, we have a chance to write a big page in history together and each major player will have to play his part, always working for the team."
Spanish football expert Graham Hunter commented how RealMadrid could be desperate to sign him, provided if they've got the finances required to pull off a transfer of this magnitude.
"If they've got the money, yes, they desperately want him. They screwed up signing him. Zinedine Zidane was his hero, the Brazilian Ronaldo was his hero. It's a marriage made in heaven, but I don't know if heaven comes this summer."
If not now, then in the next two years
It seems almost inevitable that Mbappe will leave PSG at some point, and that being sooner rather than later, based on his recent comments. And the 20-year-old forward hasn't been a shy about his dream move to the Bernabeu, which once had his idols play at.
We're willing to bet with football betting sites in France that he'll stay at Parc des Princes for the next season, perhaps even the one after that, but then that's it and he'll most likely be off to Madrid.
His ambition surpasses that of PSG's, despite their immense financial power and big plans. It seems fitting that he joins a side like Real Madrid, a club that have won a staggering 13 Champions League titles in their history; the difference between the two clubs in terms of stature is a no-brainer.
Although for a move to materialize, there would be some pretty challenging stumbling blocks; the first being the astronomical transfer fee, which, we assume, would be somewhere around the region of €350m – an amount that could prove touch for even Real Madrid to muster up.
Splashing out that much on one player would possibly leave the Los Blancos without cash for any other potential recruitments, meaning they might have to forgo bringing in other signings for a period.
And then there's his salary, which could possibly go up to €35-40m per season (after tax), plus additional bonuses.
But this would all be worth it for Real Madrid as they're in dire need of a proven goalscorer, having experienced a lack of goals since Cristiano Ronaldo left for Juventus in the summer of 2018.