Soccer News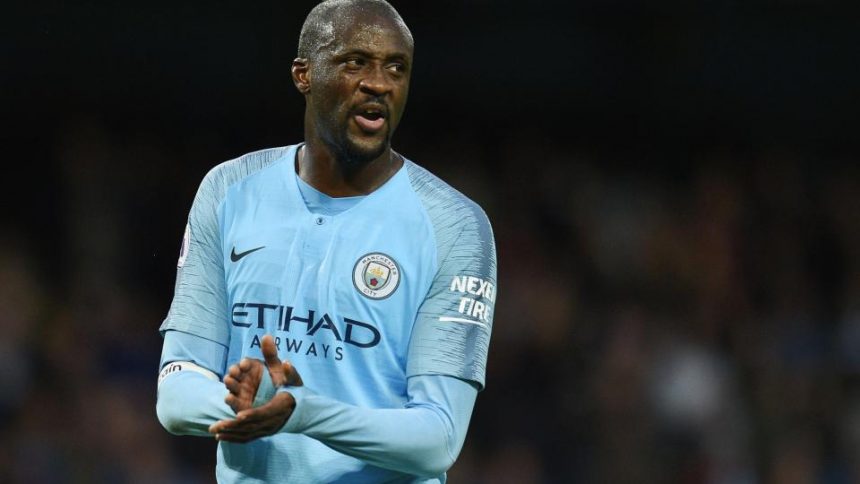 Yaya Toure Calls Time on Illustrious Career
May 15, 2019
Picture Credit: TalkSPORT
Former Barcelona and Man City star Yaya Toure has announced his retirement from football after 17 years in the game.
A legend says farewell to football
Man City legend Yaya Toure has finally hung up his boots 12months after leaving the Etihad side, having last played for Olympiacos, football betting sites in UK report.
"Yaya has decided to end his career as a champion," the player's agent Dimitri Seluk commented. "The farewell match which Manchester City gave him was, in principle, the real end of his playing career, not only in that team, but in general."
"Yaya is one of the best players in Africa and had one of the brightest careers in the history of African football, so should leave football at its peak. Of course every footballer wants to play as long as possible and in terms of his physical condition. Yaya could do this at a sufficiently high level for another five years."
According to Seluk, Toure is already lining up for a career in management, after collecting his coaching badges.
"I'm sure that two years after Yaya gets his Pro coaching license, he will head one of the serious clubs and achieve great success in the coaching field. Now he has already begun to take steps in this direction."
From obscurity to superstardom
Toure kicked off his career with Belgian side Beveren in the2001/02 season, as a young talent who quickly imposed himself owing to his imposing stature but also technical ability. After two-and-a-half seasons, he moved to the now defunct Metalurh Donetsk in Ukraine where he spent only 18 months.
Following that, Toure made a single-season stopover in Olympiacos before moving onto AS Monaco. It didn't take long to for a European giant to take notice of his skills, so after only a year with the side form the Principality, the Ivorian transferred to Barcelona, where he became an integral part of the squad when they won the sextuple (La Liga, Copa del Rey, Champions League, UEFA Super Cup, Spanish Super Cup and the FIFA Club World Cup) in 2009.
The Nou Camp is where Toure became a household name, but after three successful trophy-laden seasons it was time to move on to another project, and that's were Man City came in the picture.
No one expected Toure to spend nearly a decade in England when he moved to the Etihad in 2010, but with consistent performances he managed to cement his position in the club with three separate managers.
After three Premier League titles – including a historic 2017/18 season (his final) that saw the squad dubbed 'Centurions' for their 100-point victorious campaign – the midfielder was on the move yet again, but for the final time.
Despite being linked with offers in the China and the MiddleEast, Toure went back Olympiacos for a second stint, only this time it was wasn't as successful as the first, as he only made five appearances for the Greek side, according to football betting sites in UK.
Toure led his country to the Africa Cup of Nations in 2015
On the international stage, Toure made 101 appearances forIvory Coast between 2004 and 2015, and scored 19 goals in the process. Having reaching a peak with his country in 2015 by winning that year's Africa Cup ofNations, soon afterwards he decided it was time to hand more opportunities to youngsters coming through and hung up his boots from international football.