American Football News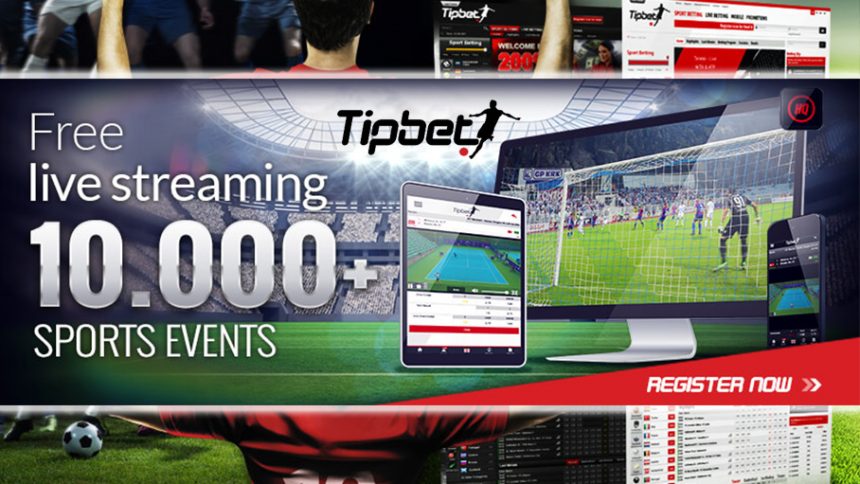 Enjoy All the Sports Action with Live Stream Betting at Tipbet!
July 14, 2016
Join online sportsbook Tipbet, place a bet and follow all the sports action unfold with the Live Stream Betting service!
Do you like betting? Good! And do you like watching real-time transmissions of the events you bet on? Excellent! Because that's what you can now relish in with Tipbet Sports! The online sportsbook offers more than 20 sports with its Live Stream Betting service, so you won't have to miss a single piece of action on the markets you've placed wagers on.
(Check out Betting Herald's online sportsbook section for more info about Tipbet Sports Review.)
To enjoy the Live Stream Betting service all you have to do is open an account with Tipbet – it's completely free! You don't even have to make a deposit to enjoy all the great sports with Free Live Stream Betting.
Where can I find the Free Live Stream Betting option?
Go to the Live Betting section of the online sportsbook for a full list of sports that are being streamed in real-time. And don't forget to place a wager while you're at it. There's no better opportunity to bet than now! When you see a camera icon next to any sports event description, it means that that event can be watched via the Live Stream Betting option. (Please refer to the image below for more info.)
You can watch anything from Football and Tennis to Ice Hockey and Handball. The Live Stream Betting service will even stream Volleyball and Futsal events, so you won't be short of options at Tipbet. On top of that, when you register you can claim a Welcome Bonus of 50%/100%/200% up to €100 that you can use on any of the sports market offered at Tipbet Sports.
Make a bet with the online sportsbook and the watch the action in real-time with Live Stream Betting!