Sports News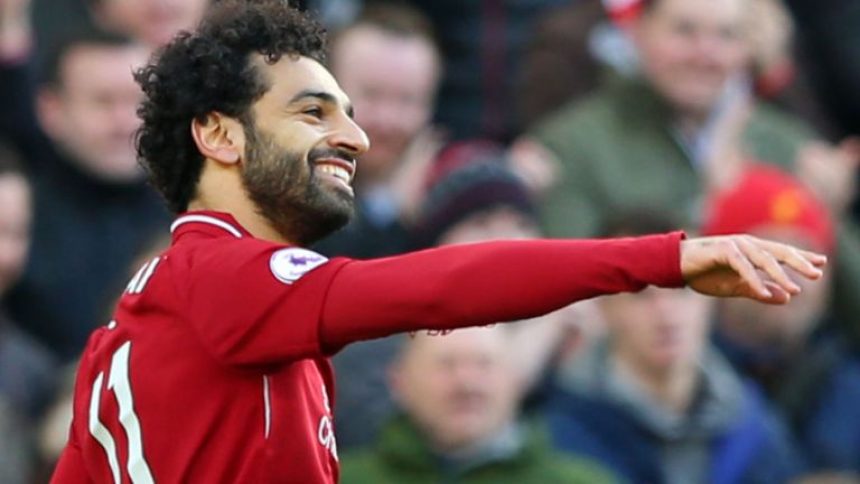 Mohamed Salah Wants to be a Premier League Champion with Liverpool
December 3, 2018
Liverpool's Egyptian star Mohamed Salah views lifting the Premier League crown at the end of the campaign.
Can Liverpool win the title this season?
Following a hugely fruitful maiden season with Liverpool during which he netted more than 40
overall goals, Mohamed Salah aims to become a Premier League champion this season, per football
betting sites in UK. Last campaign Liverpool were close to major silverware, but were left
disappointed after suffering a 3-1 loss in the Champions League.
"My target last season was not only to break the record, but to also to win something with the club,"
said the Egyptian football star. "We were very close to the Champions League in the final, but this is
football where you have to accept the result."
"This time, I can't say my individual one, I would like to say it at the end of the season but my first
target is to win something with the club. It would be huge for us as a club, as a team, as players so it
is also a dream for the city, for the players, for the fans so I think this season, we are going to do
something."
"From my side, I want to be champion of the Premier League at the end of the season. The last
game, we play at home on the May12 – I know everything about it already – so we will fight hard to
win the Premier League. I wish on the last day we are the winners and to be the champion."
Liverpool are currently second in the Premier League with 33 points, behind defending champions
Manchester City who boast merely 5 points more. The striking this this season is that both the Reds
and the Sky Blues have been undefeated until this stage, with the former winning 10 games and
recording only 3 draws, while the latter has 12 victories and only 2 draws.
Salah has been a revelation since joining from AS Roma in 2017
Salah joined Liverpool in the summer of 2017 from AS Roma for an initial fee of €42m that could rise
up to €50m based on performance-related bonuses. Before opting to switch the Stadio Olimpico for
Anfield, Salah bagged 19 goals across all competition the preceding season, which justified his
transfer fee to Liverpool.
But no one could have foreseen then just an impact he would have had in his maiden season in the
Premier League, according to providers of internet betting sites in UK. Despite scrutiny from various
pundits and commentators alike about his diminutive frame not being good enough to make in
English football, he immediately integrated himself into Jurgen Klopp's squad that included Sadio
Mane (then also a new signing) and Roberto Firminho.
In 36 Premier League appearances in 2017/18, Salah found the back of the net an impressive 32
times, while overall his goal tally stands at 44 in 52 outings for that entire campaign. The Egyptian
helped Liverpool seal a fourth-place finish in the Premier League, but his contribution in the
Champions League was much greater.
With his 11 strikes, the Reds reached the final of Europe's elite competition where they faced
eventual winners Real Madrid, who clinched their third-straight Champions League title and 13th
overall.
Unfortunately, Salah wasn't able to assert his skills in the final, due to a physical blow to the
shoulder that he suffered in a collision with Sergio Ramon, in what was perceived as a premeditated
tackle to neutralize Salah and effectively render him unable to continue playing in the final. But still
his 44 goals in his very season with Liverpool will make his name go down as one of the club's
greatest forwards without a doubt.
(For more info about the online sportsbook, check out Unibet Sports Review – it features diversified betting markets and lucrative sportsbook bonuses.)
Liked this article? Take a look at the latest in online betting news! Don't bet on your favorite team without checking our online betting guides. You can also follow our latest online betting tips and news on Twitter and Facebook.