Betting Odds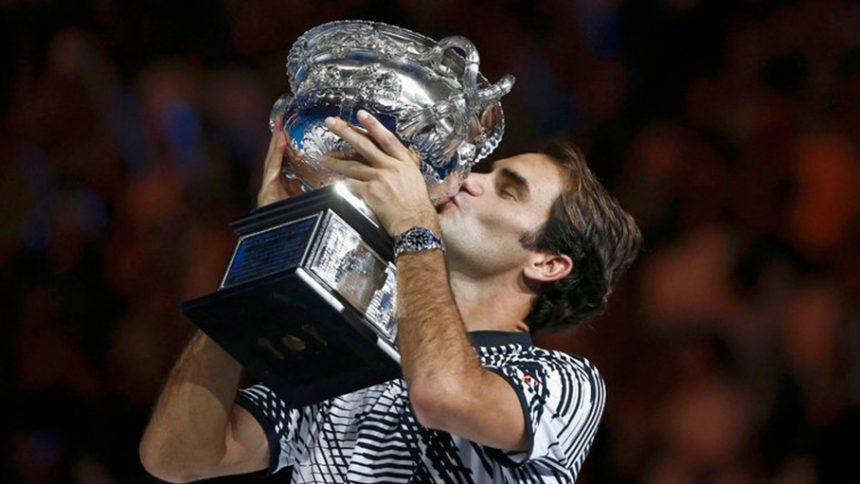 Roger Federer Crowned Australia Open 2017 Winner
January 30, 2017
The Swiss tennis star has become the Australia Open 2017 Winner, which marks the 18th grand slam trophy of his illustrious career.
(Image credit: NYTimes)
After spending six months on the sidelines with an injury, Federer has started off 2017 with a grand slam title after beating his old nemesis Rafael Nadal 6-4, 3-6, 6-1, 3-6, 6-3 in the final to clinch the Australia Open 2017 winner's trophy. Considering his recent injury, the former world No. 1 was one of the outsiders for the Australian Open title, but managed to defy the odds and show his worth yet again at 35 years of age.
"This came as a huge, huge surprise," said the recently crowned Australian Open 2017 winner. "I guess maybe like 2003 Wimbledon, it's totally different, but it was a big, big surprise. I thought I could probably be dangerous for a top guy, maybe beat one, and then that would probably be it, just because the body would start aching – which it did – or my level would drop – which it didn't."
In addition to adding one more grand slam title to his already existing 17 titles, the world's No. 10 has also recorded a new feat in 2017, but it concerns the financial aspect of the sport. Along with the Australia Open 2017 winner's trophy, Federer also broke the $100 million mark in tennis earnings, having collected close to $2.8 million in prize money from the tournament.
With this achievement the Swiss star joins Djokovic on the list of tennis players to have surpassed $100 million in tennis prize money, with the former's total amounting to $101,605,085, while the latter has gained $107,958,527 in career prize money (as of January 30, 2017).
With the latest achievement of being crowned the Australia Open 2017 winner, Federer managed to extend his lead on the table for the most grand slam titles. The likes of Pete Sampras (14), Rafael Nadal (14), Roy Emerson (12) and Novak Djokovic (12) all find themselves trailing behind the Swiss star, who will now be aiming to build on this momentum in efforts to clinch the tournament in which he has experienced the most success in – Wimbledon.
Back Roger Federer with William Hill Sports!
So far in his career, Federer has won the French Open (Roland Garros) only once, and that was in 2009, which – combined with his recent recovery from injury – makes him an underdog for that title 20/1 (21.00). That's why we'd suggest placing a wager on someone else to win the Ronald Garros.
However, the same cannot be said when speaking about his chances at Wimbledon – if the 35-year-old is successful at most prestigious tennis tournament this year, it would see him get his hands on the trophy for the eighth time. Having come back from injury to be crowned the Australia Open 2017 winner, makes us believe he could actually pull it off at Wimbledon, especially since that's his preferred tournament. His odds for lifting the trophy at the green courts are 8/1 (9.00), while defending champion Andy Murray is second favourite 7/4 (2.75), behind the world's No. 2 Novak Djokovic 11/8 (2.37).
(If you'd like to know more about the online sportsbook, check out William Hill Sports Review – it offers a wide variety of sportsbook bonuses coupled with popular betting markets.)