Fantasy Sports Betting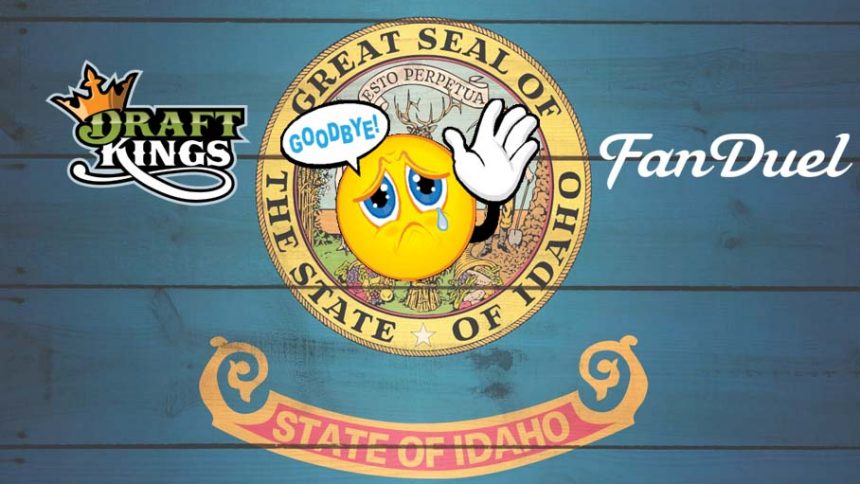 DraftKings and FanDuel to Leave Idaho Daily Fantasy Sports Market
May 4, 2016
Top daily fantasy sports sites in Idaho, DraftKings and FanDuel are about to leave the state since they couldn't reach an agreement with the state government.
DFS fans may not be able to bet on daily fantasy sports in Idaho anymore since the three-months-long negotiations between the DFS representatives and the state government officials haven't provided a positive conclusion. Therefore, DraftKings and FanDuel are ready to bid farewell to the Idahoan DFS fans.
Idaho state general attorney Lawrence Wasden claimed that DFS betting falls into the category of gambling due to the involvement of money in an activity which doesn't require a particular skill. He stated that "Idaho defines gambling, in part, as risking money or other thing of value for gain that is contingent in whole or part upon chance or the outcome of an event, including a sporting event. My concern is that the daily fantasy sports offerings my office reviewed require participants to risk money for a cash prize contingent upon individual athletes' collective performances in various future sporting events. As I see it, this falls within Idaho's definition of gambling."
American DFS sites can still operate in the state only if they offer free-to-play contests. Actually, the daily fantasy sports operators can stay active in the Idaho daily fantasy sports market on the condition of informing the state 30 days prior to organizing a contest in the state so that the officials can evaluate the proposal and decide whether the offered activity complies with Idaho law.
Best DFS betting sites in the US, DraftKings and FanDuel informed their customers about the current situation stating that players from Idaho won't be accepted anymore. Idahoan players can withdraw their funds anytime they want. Idaho daily fantasy sports fans may either try other DFS sites which operate in the state or wait until a proper regulation is created.
Idaho Daily Fantasy Sports Laws Follow Other Conservative Examples
The fate of Idaho daily fantasy sports is not the only example of conservative attitude towards DFS in the USA. This new area of online betting is relatively unknown and unregulated. Therefore, law makers ban the DFS sites totally utilizing an easier way than generating new regulations.
Idaho is the 11th state where an AG claims that daily fantasy sports falls into the category of gambling. The DFS sites can only serves less than 75% of the US population for now. If the other states get on the bandwagon this percentage may decrease. DrafKings and FanDuel left six states in the last six months including Nevada, New York, Mississippi, Hawaii, Alabama and Idaho. It is a matter of wonder whether the future decisions of the US states will be pro-DFS or not.