American Football News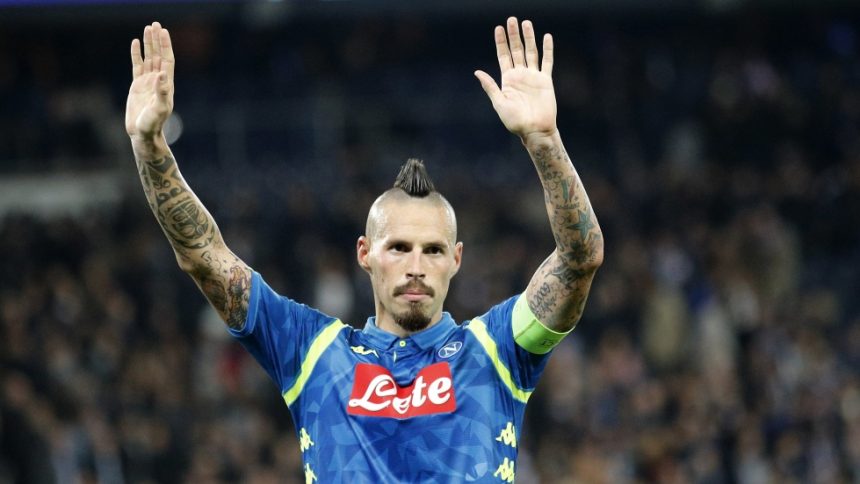 Marek Hamsik Waves Goodbye to Napoli After over a Decade with the Club
February 15, 2019
Picture Credit: South China Morning Post
Marek Hamsik has decided to switch to the Chinese Super League after signing with Dalian Yifang.
Will Hamsik's stay in the CSL last long?
Slovakian football star Marek Hamsik has signed for Chinese side Dalian Yifang on a three-year deal, bringing an end to his long-standing tie with Napoli that lasted for eleven-and-a-half years, per football betting sites in China.
The attacker posted a long farewell to fans on his Instagram account, expressing apologies for not 'saying bye' to the loyal fans the right way.
"First I have apologize with you blue fans: I wanted, I hoped, I dreamed of saying goodbye embraced by your applause. You have always supported and loved me unconditionally in beautiful or difficult moments: I will always be grateful for this."
"Napoli – I got it tattooed on my skin, just like the first victory in the Italian Cup after 25 years. It's impossible to forget that party. It's impossible to forget the moment when I broke Bruscolotti's recordor when I beat Maradona's goal record."
"This makes me extremely proud. Here in Naples were born my three children. Neapolitans in all respects. I love you and I will love this city forever."
Napoli and Dalian Yifang came to an agreement of a €20m compensation for the transfer of the attacker; the fee will be paid in two instalments, consisting of an immediate €5m payment followed by the remaining €15m within this year.
Can Dalian achieve better results in the CSL with Hamsik on their side?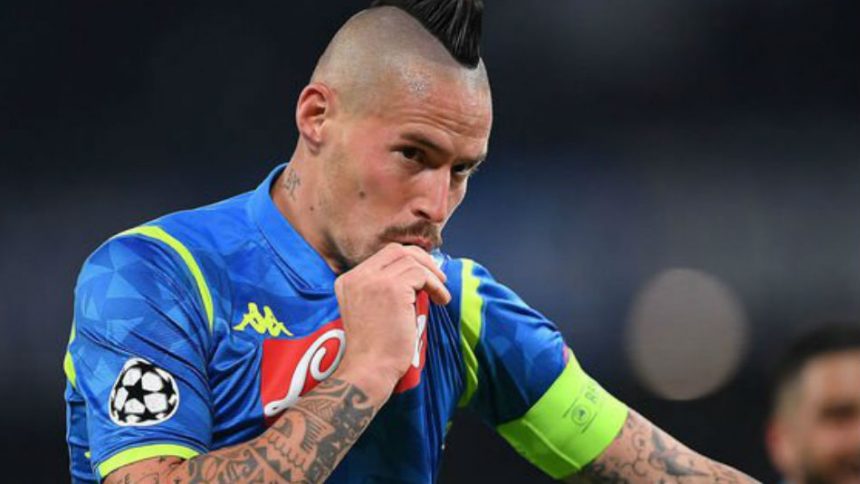 Despite there being a few other offers in China, Hamsik may have been persuaded to sign for Dalian due to the presence of big-name stars like, ex-Atletico Madrid winger Yannick Carrasco and former Benfica forwardNicolas Gaitan in the squad, besides the sizeable paycheck that comes along with it.
According to Sport24, the 31-year-old is set to pocket a whopping €9m per year with the Chinese side, which is three times more than what he used to make in Italy. With Hamsik turning 32 in July and the best of his football behind him, this is likely one of his last contracts. That's why it made sense for both him and Napoli to agree to a transfer to the CSL.
Hamsik joined Napoli from Brescia in the summer of 2007 in a€5.5m deal, and despite facing heavy scrutiny following the move he managed to impress in his maiden season, scoring 10 goals in 40 appearances across all competitions.
At the time no one expected him to stay for as long as he had, but he turned out to be an integral part of the squad that saw him feature in almost every game, regardless of the different managers that led the club, football betting sites in Italy report.
In eleven-and-a-half seasons with Napoli, Mamsik featured in520 games and scored a total of 121 goals in the process, thus becoming the club's all-time leading player in terms of appearances and goals scored.
And he doesn't leave Napoli empty-handed; he's won the Coppa Italia in 2011/12 and 2013/14, while also claiming the Supercoppa Italiana in2014. Despite coming close to clinching a Serie A title in recent years, his never collected a league medal, as Napoli have been gazumped by serial winners Juventus.