American Football News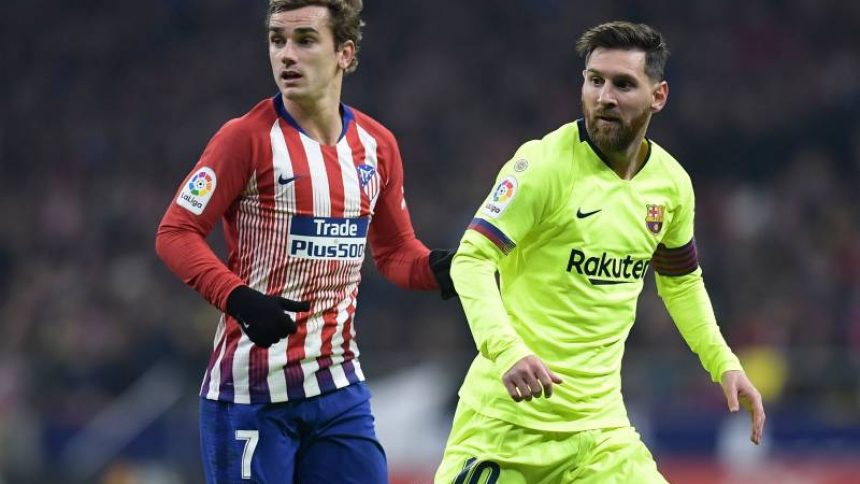 Highest Paid Footballers: Lionel Messi Tops the Chart with Nearly €100M/Season
February 11, 2019
Picture Credit: Bleacher Report
Check out the top 10 list of the highest paid footballers compiled by French sports magazine L'Equipe.
Barcelona players dominate the top 10 list
Lionel Messi pockets almost double than the second highest paid footballer Cristiano Ronaldo, based on the latest reports from football betting sites in UK. Barcelona are paying the Argentine forward just under €100m per season, before tax, which makes him the highest paid footballer by some distance, as Real Madrid's former Portuguese attacker rakes in a little over €56m with Italian giants Juventus.
Barcelona is also the highest represented club on the highest paid footballers list, with 3 players: Messi, Suarez and Coutinho. As a comparison, their arch-rivals Real Madrid have Gareth Bale as their only player featured on the chart, after Ronaldo moved to Turin last summer.
10) Mesut Ozil (Arsenal): €1.6 million (£1.4 million)
9) Kylian Mbappe (PSG): €1.7 million (£1.5 million)
8) Alexis Sanchez (Manchester United): €2.3 million (£2 million)
7) Philippe Coutinho (Barcelona): €2.3 million (£2 million)
6) Gareth Bale (Real Madrid): €2.5 million (£2.2 million)
5) Luis Suarez (Barcelona): €2.9 million (£2.5 million)
4) Neymar (PSG): €3.1 million (£2.7 million)
3) Antoine Griezmann (Atletico Madrid): €3.3 million (£2.9 million)
2) Cristiano Ronaldo (Juventus): €4.7 million (£4.1 million)
1)Lionel Messi (Barcelona): €8.3 million (£7.3 million)
Messi could potentially make even more in his last few seasons at Barcelona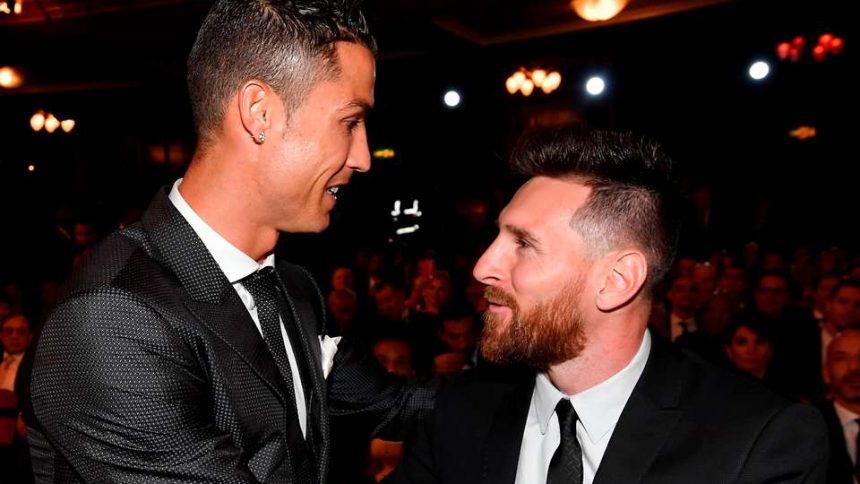 The top 10 list of the highest paid footballers only accounts for the players' basic salaries that they receive from their respective clubs, and doesn't factor in other sources of income, like: bonuses, personal sponsors and image rights.
Endorsement deals that are negotiated vary drastically for these players, and the size of the deal nowadays mainly depends on their social media presence; how many followers they have on Instagram, Twitter and Facebook.
Messi's current deal runs until the summer of 2020, by whichtime he will be 33 years of age (his birthday is on June 24), per football betting sites in Spain.
But before it expires, it wouldn't be a stretch to imagine the diminutive attacker sign yet one more deal before he calls it time on his glittering career that has seen him win multiple accolades with the Catalan giants.
Ronaldo not resting, despite being 34
Just like his biggest rival Messi, Ronaldo is not showing any signs of slowing down, although he's just celebrated his 34th birthday on February 5. His contract with Juventus ties him to the club until the end of the 2021/22 season, by which time the Portuguese captain will be 37 – quite astonishing for an attacker to be playing the highest-level of football at that age.
He probably won't continue playing after that, which means there's no contract renewal on the horizon for Ronaldo. That's why it's likely he'll start slipping down the table of the highest paid footballers in the coming years, as other (younger) players sign bigger contracts – namely, Neymar and Mbappe – and take his position.
Nonetheless, with a monthly wage of €4.7m before tax (until 2022) it's doubtful Ronaldo will be struggling to make ends meet.