Betting Odds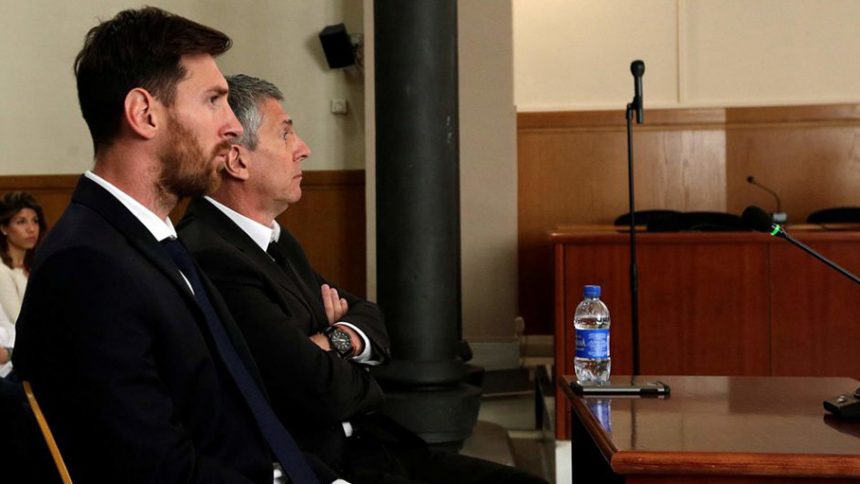 Messi's Tax Case Sees Him Receive 21 Months in Jail and €2 Million Fine
July 7, 2016
Messi's Tax Case: Barcelona's all-time top goalscorer has been handed a prison sentence which he is unlikely to serve.
(Image credit: Sky Sports)
Mercedes Armas Galve, the judge who presided over Messi's tax case, has sentenced the footballer to 21 months behind bars due to tax fraud that saw him use offshore companies in efforts to avoid playing tax to the Spanish authorities, according to The New York Times. On top of that he has been ordered to pay around €2 million as a fine for the cover-up.
However, he's unlikely to serve a single day in jail (not because he's a superstar footballer) due to Spanish law. A tax prison sentence that carries less than two years as a penalty can be served under probation in Spain, according to ESPN. Messi's father Jorge, who's also his agent, has also been dealt the same prison sentence, albeit a lower fine of €1.6 million. But just like his son, Jorge will probably never have to see the inside of a jail cell.
"As my dad explained earlier I just dedicated myself to playing football, I put my trust in my father, in the lawyers who had decided to manage this thing," said the footballer who reportedly makes more than $80 million per annum from salary and sponsorships combined, according to Forbes.
Judge Galve concluded that Messi's "indifference" towards his own income management is what led to this case. "(His) avoidable ignorance, which was derived from indifference, is not an error, and it does not remove responsibility. The information that the accused avoided having was, in reality, within his reach via trustworthy and accessible sources."
His club FC Barcelona have expressed their support for the five-time Ballon d'Or winner in an official statement, in which they deem Messi "free of criminal liability."
"FC Barcelona gives all its support to Leo Messi and his father with relation to the sentence for tax evasion handed out by the Provincial Court in Barcelona today. The Club, in agreement with the Government prosecution service, considers that the player, who has corrected his position with the Spanish Tax Office, is in no way criminally responsible with regwards to the facts underlined in this case."
"FC Barcelona continues to be at the disposal of Leo Messi and his family to support him in whatever action he declares to take in defence of his honesty and his legal matters."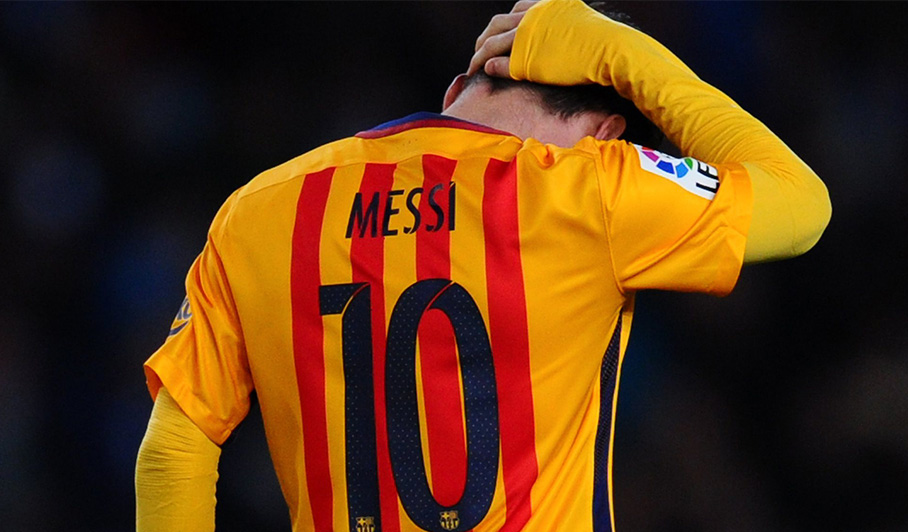 Messi's tax case could see his focus derailed from football next season
(Image credit: The Guardian)
Barcelona are the favourites to retain the title next season 1.75 (3/4), while the only other challenger for La Liga are their fierce rivals Real Madrid 2.50 (3/2), per online sportsbook Unibet. Atletico Madrid broke the hegemony of Barcelona and Real in 2014 when they won the league, however that doesn't seem like a realistic possibility next season 13.00 (12/1), despite the fact that they've managed to convince Antoine Griezmann to stay with and sign a new contract.
(Check out Unibet Sports Review for more info about the online sportsbook.)
Messi is the leading all-time goalscorer for the Catalan side with 453 goals in all competitions, however last season he's only managed to bag 41 overall, 26 of which came in La Liga. Messi's tax case might see him lose focus next season, and the presence of Neymar and Suarez within the Barcelona squad – who have scored 31 and 59 goals overall respectively last season – surely won't help him reach his high goalscoring targets. That's why he's third favourite 5.00 (4/1) to be the top goalscorer in La Liga next season, per online sportsbook odds.
Cristiano Ronaldo on the other hand scored a whopping 51 overall, while domestically he's bagged 35 in the 2015-16 season. Currently on international duty with Portugal at the Euros he's found the back of the net three times, and with his latest goal against Wales in the Semi-Finals Ronaldo has equalled Michel Platini's record of nine goals at European Championships. It's fair to day that at 31 years of age, he's still going strong which makes him the favourite for the Pichichi award next season 2.10 (11/10), per online sportsbook Unibet.