Betting Odds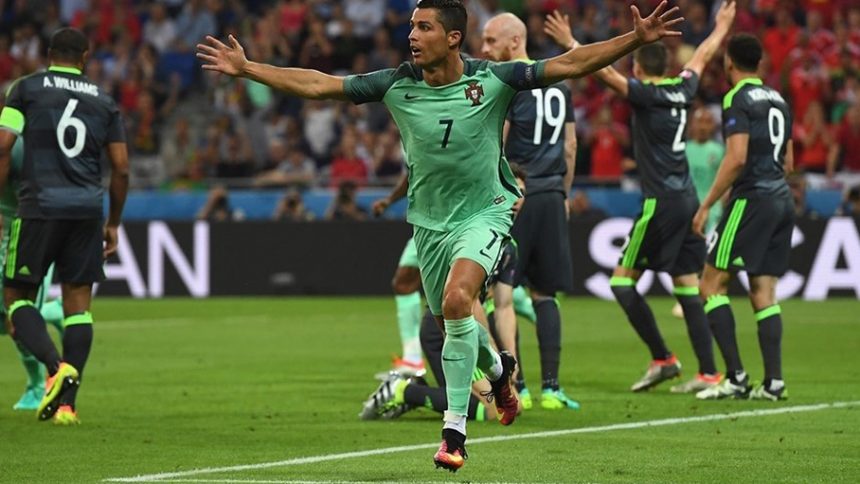 Portugal Reach Euro 2016 Final (Bet on Portugal to Lift the Euro Cup)
July 7, 2016
Portugal saw off Wales in the Semi-Finals with two goals from Ronaldo and Nani to reach the final. Bet on Portugal to win their first-ever European title.
(Image credit: UEFA)
The Dragons showed promise in the first half of the Semi-Final encounter against Portugal, however five minutes into the second half they conceded a fine header from three-time Ballon d'Or winner Cristiano Ronaldo. Three minutes later the Real Madrid winger attempted a shot from distance, which was caught by Nani as he managed to shift the trajectory of the shot straight into the net to confuse Wales' goalkepper Hennessey.
Wales were one of the surprises of the tournament, as Euro 2016 was their first-ever outing at a European Championship. There's no denying Gareth Bale's influence within the squad, however they've reached so far in the competition thanks to collective efforts, but in the end it wasn't enough to overcome Portugal.
Following the game Ronaldo expressed his delight at reaching the final, and he highlighted team effort was the reason behind their success last night. "The team did a marvelous job to reach the final. It's what we have dreamt of since the beginning. We knew it would be a long road and we're still in the tournament. I hope on Sunday you'll see me crying with joy."
Bet on Portugal with Bet365 Sports!
(For more info about the online sportsbook, check out Betting Herald's Bet365 Sports Review.)
"I always said I wanted to win something with Portugal. We're closer to doing it and I believe that we'll win. I've been at the highest level for 13 years. The statistics never lie," said Ronaldo, who drew level with Michel Platini for scoring the most goals at the Euros with a total of nine.
Portugal reached the final of Euro 2004, however they succumbed to defeat against Greece then on home soil, which was Ronaldo's first final at 19 years of age. "This is different…that was my first final, my debut, now 12 years have gone by and we are going to play another final," said Portugal's captain. "I have always dreamed of winning for Portugal. I hope it is our time now. I am very confident. I deserve it, Portugal deserves it, all the Portuguese people deserve it."
Bet on Portugal with Bet365 Sports!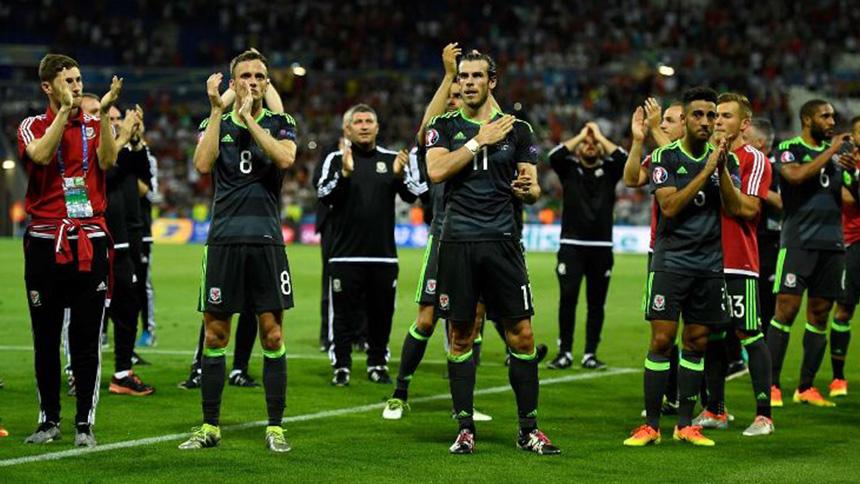 Wales say goodbye to the Euros after 2-0 loss to Portugal in the Semi-Finals
(Image credit: ESPN)
The world's most expensive player Gareth Bale couldn't hide his disappointment at crashing out of the tournament, despite surpassing all expectations.
"It's very disappointing to be so close to the final, but we have to be proud. This is a proud moment for us, we have achieved a lot. We had pride and passion. The fans are the best in the world, by far. We wish we could have done it for them… We've had a taste of it now and we look forward to the future. We don't want to turn up to one tournament. It's about the bigger picture," said the 26-year-old.
Online sportsbooks remain divided on the eventual winner of the tournament (Outright), with Bet365 Sports just slightly favouring Portugal 2.87 (15/8). Germany and France have been assigned equal odds 2.90 (19/10) to lift the Cup, before they face each other in tonight's Semi-Final clash.
France are the favourites 2.80 (9/5) to win the Semi-Final match against Germany 3.00 (2/1), while a draw between the two stands at 3.00 (2/1) as well. Germany are the current world champions, however they've struggled at times during this tournament which might cause them problems against the hosts who are enjoying marvelous form in front of the home support.
Bet on Portugal with Bet365 Sports!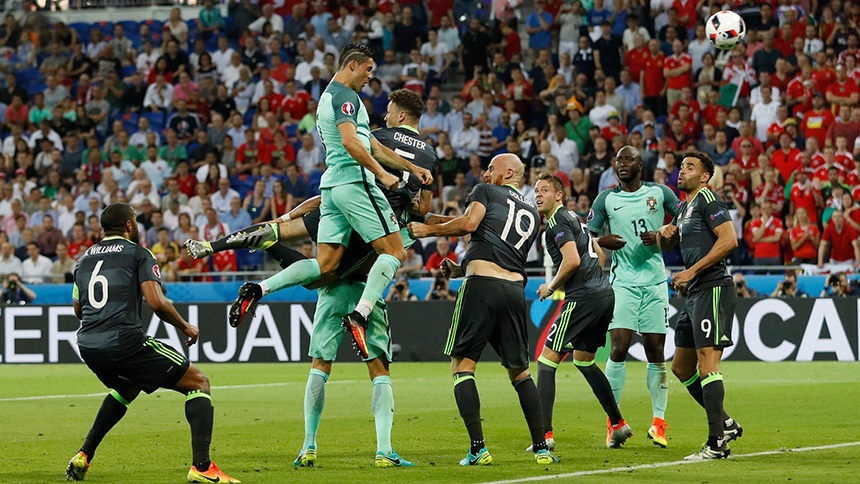 Ronaldo will be looking to score a goal in the final to break another record and build on his legacy
(Image credit: The Guardian)
France have played Germany 27 times in their history, which saw them come out on top on 12 occasions, while the former has clinched 9 victories, with the rest of the games ending in ties, according to UEFA.
France's powerful forward Antoine Griezmann is the leading goalscorer in the tournament with 4 goals, while two of his teammates, Olivier Giroud and Dimitri Payet, are also on the Top Scorers list with 3 goals apiece. Portugal's Cristiano Ronaldo is the other one who could get his hands on the Golden Boot, if he manages to find the back of the net and provided Griezmann doesn't score any more goals.
Online sportsbook Bet365 believes Atletico Madrid's Griezmann is most likely to claim the Golden Boot 1.72 (8/11), with Arsenal striker Giroud being second favourite for the accolade 6.50 (11/2). Portugal's most capped (132) and all-time leading goalscorer (61) Ronaldo is third favourite on the odds chart 7.00 (6/1), while West Ham's imposing forward Payet is right behind him 10.00 (9/1), per online sportsbooks.
After scoring a header against Wales in the Semi-Finals last night, Ronaldo has equaled Michel Platini's long-standing record of nine goals in European tournaments. The Portuguese is known for breaking record after record both for club and country, and he'll be on the look-out for another goal in the final at Stade de France to be the first man to score 10 goals in Euro finals. Should he score a goal and Portugal go on to lift the Henri Delaunay trophy on July 10 against France/Germany, it would effectively seal Ronaldo's legacy.
Bet on Portugal with Bet365 Sports!