Sports News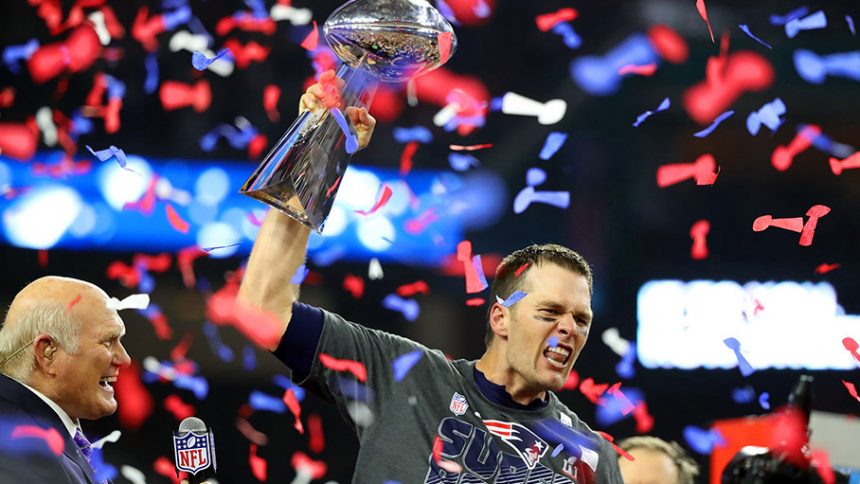 Patriots Mount Dramatic Comeback Against the Falcons to Become Super Bowl LI Champions
February 6, 2017
Tom Brady collects his fifth championship ring as he leads the Patriots to be crowned Super Bowl LI champions in a shock game against the Falcons.
(Image credit: Sports Illustrated)
The Patriots came from behind to defeat the Falcons 34-28 on their way to sealing the Super Bowl LI championship rings, after finding themselves trailing behind by a stunning 25 points with only 2:12 minutes left on the clock in the third quarter (by 19 with 9:48 left in regulations).
Without a doubt, the Falcons would have become Super Bowl LL champions were it not for the heroics of one particular Patriots' man that has been an integral part of the team for the past 16 years – Tom Brady.
"At halftime, I would say we weren't down at all," said Brady, who won his fifth championship ring with the Patriots and was also crowned the MVP. "We were disappointed in the way we played, and we knew that we could go out and do a lot better in the second half."
On their way to another Super Bowl title, Brady made 62 passes and managed to complete 43 of them for 466 yards at the NRG Stadium in Dallas, Texas. His performances against the Falcons earned the 39-year-old quarterback the Super Bowl MVP award for the fourth time in his illustrious career, which began in 2000.
On their first seven drives the Super Bowl LI champions managed to get only a field goal, but scored on their final five possessions that doesn't include the obvious three-second possession at the end of the regulation in the game on Sunday.
Having won Super Bowl LI, the New England Patriots are now on par with the Dallas Cowboys and the San Francisco 49ers with five championships, and they're only one short of matching the Pittsburgh Steelers who are still the most successful NFL franchise with six Super Bowl trophies.
But in terms of overall appearances in the Super Bowl, the Patriots have effectively broken that record with the championship game on Sunday having been their ninth overall. Before being crowned Super Bowl LI champions, New England was level with the Pittsburgh Steelers, the Dallas Cowboys and the Denver Broncos, each of whom has eight appearances in the championship game.
Bet on US Sports with Intertops Sports and Bovada Sports!
(For more info about the US online sportsbooks, check out Intertops Sports Review and Bovada Sports Review at Betting Herald – find a variety of US sportsbook bonuses and great betting markets.)