Betting Guide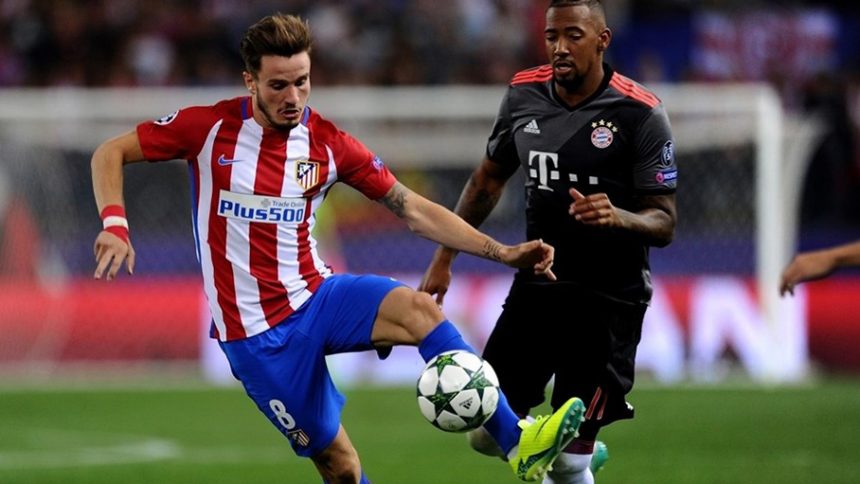 Champions League Betting Tips December 6-7
December 5, 2016
Check out Betting Herald's Champions League Betting Tips for the final showdown of Europe's elite competition, before it recommences in February next year. Use the insight we provide you with to make the best football bets during the midweek action.
(Image credit: UEFA)
Champions League Betting Tips December 6 (Tuesday)
The main highlight of Tuesday's encounters is definitely the Bayern Munich v Atletico Madrid match, although both sides have already qualified for the round of 16, with 9 and 15 points respectively. Nonetheless, we're guessing both sides will field their usual players – instead of giving youngsters a chance – in order to claim bragging rights in Group D. Since the Bavarians are set to play at their home ground – the Allianz Arena – it will undoubtedly give them the upper leg which could see them seal another three points, albeit useless points.
Bayern Munich v Altetico Madrid – H 1.60 (-167) D 3.75 (+275) A 4.75 (+375)
Perhaps the most interesting set of games for Tuesday night will be played in Group B as the top three sides are quite close, so we might witness some drama in the final round of Europe's elite competition. Benfica and Napoli are tied on points (8), while Besiktas is right behind them with 7 points, which means there could be a shift in the group standings. With only 2 points to their name, Dynamo Kyiv are out of the tournament.
The top two sides – Benfica and Napoli – will go head to head, and they both need a victory to ensure they qualify for the round of 16, while a draw in the match might put those hopes in jeopardy. The first match between Besiktas and Dynamo ended with a 1-1 tie, however the Turkish side will be aiming to clinch a victory in the return match in Kiev – a win would see them jump over one of the sides from the Benfica v Napoli encounter, regardless if the latter game ends in a draw or victory for either of them.
A draw would put Besiktas' further advancement in question – depending on the result of the other match – while a loss to the Ukrainian side would definitely mean an end to their European adventure. Use our Champions League Betting Tips to maximize your earnings on Group B.
Benfica v Napoli – H 2.45 (+145) D 3.25 (+225) A 2.80 (+180)
Dynamo Kiev v Besiktas JK – H 3.00 (+200) D 3.15 (+215) A 2.30 (+130)
(Check out Intertops Sports Review at Betting Herald for more details about the online sportsbook – claim daily sportsbook bonuses!)
---
Messi is two goals short of matching Ronaldo's record of 11 goals in the group stage of the Champions League, set in the previous season (2015/16). (Image credit: Champions League Twitter)
Champions League Betting Tips December 7 (Wednesday)
Wednesday's games could also see some changes as some second and third placed clubs could exchange places in their respective groups.
Group F sides Dortmund and Real Madrid have secured their places in the knockout phase of the Champions League, so their match on Wednesday night won't matter much, but it can still prove to be a great encounter to watch and wager on. The Germans shouldn't be underestimated as they have a history of standing up to the 11-time European champions. But considering all the factors, this one might be heading towards a tie.
Real Madrid v Borussia Dortmund – H 1.85 (17/20) D 4.00 (3/1) A 3.60 (13/5)
Premier League champions Leicester City have put on impressive performances in their maiden campaign on the continent, having already qualified for the round of 16 with 13 points. This means that second placed Porto (8 pts) and third placed Copenhagen (6 pts) will have to give it their all in the last group game of the year to join the Foxes in February.
Leicester are likely to field a weaker side against Porto away, taking into account they'll want to avoid bookings and/or injuries to their players. This will give the 2004 Champions League winners a great shot at staying above Copenhagen in the group, and thus allowing them to make it to the next round.
The Danish side will face Club Brugge on the road, however the latter has lost all of their five games, which should give Stale Solbakken's men ambition to keep on fighting, in case Porto somehow manage to slip up at home. Take advantage of our Champions League Betting Tips as we're predicting a victory for Porto and a victory for Copenhagen on Wednesday night – it won't be enough for the latter to qualify for the round of 16, but at least you have a winning bet slip.
Club Brugge v Copenhagen – H 3.60 (13/5) D 3.40 (12/5) A 2.00 (1/1)
Porto v Leicester City – H 1.30 (3/10) D 5.00 (4/1) A 10.00 (9/1)
(Take a look at BetVictor Sports Review for more info on the online sportsbook – it features range of betting markets and sizeable sportsbook bonuses.)