American Football Betting Guide
How to Bet on NFL: the Definitive Guide
February 3, 2016
When you're betting on NFL remember the wise words voiced by Vince Lombardi, "Winning is not everything – but making the effort to win is." This guide is tailored to show you how to bet on NFL, so you can bank in tons of cash, hopefully…
What can I bet on?
Well, the NFL of course! With over 250 games in a regular season, there are tons of opportunities to bet and win money. Check out the list below for more details on the betting options and how you can use some tips to have an advantage. But the biggest game of the year is undoubtedly the Super Bowl! For all you people that don't know what this is, the Super Bowl is the season finale and it normally takes place at the beginning of February. It attracts the biggest viewership numbers of the season – being over 100 million every year since the 2010 Super Bowl.
And as you might have guessed, bettors like to wager on this special event BIG TIME! That's why many online sportsbooks offer cool betting options (for a list of popular sportsbooks with NFL betting options please check out the list below).
Things to Know!
(Image credit: People)
You have to know the basics to know how to bet on NFL the right way! Do you know what a Point Spread or Moneyline is? Do you know how Total Or Over/Under bets work? Well, now you will after going through these terms. It might seem complicated at first, but don't worry, it's all very simple. (In case you have any question about how to bet on NFL, send us an email or comment below, and we'll get back to you with an answer.)
Point Spread – this makes a bet far more appealing; it evens the playing field for both of the teams. The Point Spread basically makes the bet more attractive as each team has increased chances of winning and paying money out to the bettors. There is a margin involved in this bet, which means that the favourite has to win by a certain margin or the underdog has to lose by that same margin. If that happens, then the bet is yours. (For example, the New England Patriots are the favourite team against the New York Jets, so the favorite will get a negative margin, while the underdog will get a positive margin. The margin for the Patriots is -4.5, which means that they have to win by more than four points. On the other hand if you bet on the Jets the margin is +4.5, so if they lose by four points you still win the bet.)
Moneyline – this is simple and straightforward. You make a wager on any team and whichever team wins the game pays off. And remember, just like with Point Spreas – the favourite is the one listed in the negative. (NOTE: whichever team is listed first on the Moneyline means that team is the visiting team.)
Total (Over/Under) – another simple bet. This denotes whether a game's final score will be either over or under a certain number. Over/Under bets, or Total bets, are considered as part of NFL regular bets, since there's no "complicated stuff" involved.
Parlay Bets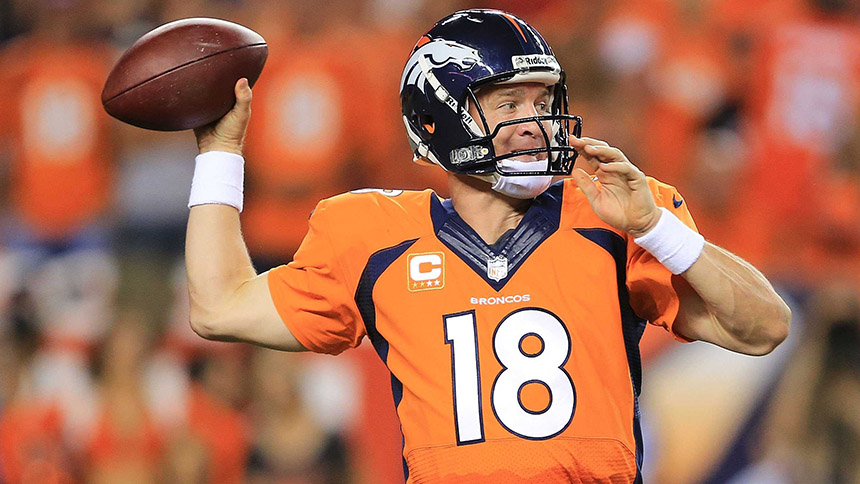 (Image credit: Business Insider)
Along with Baseball and Basketball, Football is one of America's greatest sports, and when it comes to betting there are plenty of options to make money. You can make simple wagers like betting on the result itself, or better yet you can try out the making "parlay bets!" Parlay betting is one of the most popular types of bets that gamblers make – they essentially offer far more options that just making a single wager on an event.
Now of course, parlay betting is riskier than normal types of bets, but that's why the payouts are substantially bigger! Your potential rewards are far greater than if you were to place a wager on a single bet; instead with a parlay bet the odds on your ticket (bet slip) increase, which translates to big winnings if you predict all the bets correctly. Depending on the type of bet you decide to play, the bet ticket becomes void if you lose one of the games on the ticket, regardless of the fact that other bets were correct. Luckily, you can also choose a special option at times that allows you to select how many games of the total you might predict correctly, with slightly decreased overall odds, of course.
For big payouts we suggest you try parlays, although some corners of the betting community have reservations about them. Some believe parlays are difficult to predict correctly, but then again if you're an expert on the NFL you probably have the confidence to know what teams/events are likely to win.
Parlay Betting Tips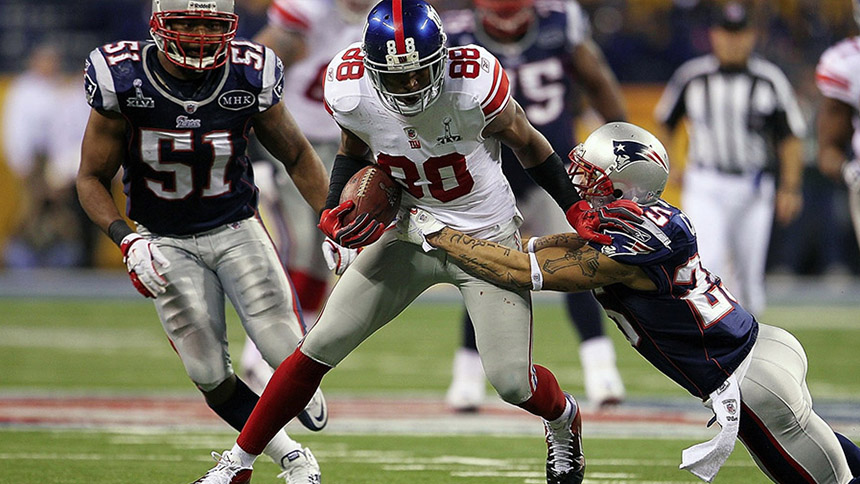 (Image credit: All in 1 Platform)
Experience – Don't start playing parlays before you've attained some experience with betting
The 5% rule – don't bet more than 5% of your account on parlays
Stick to a few teams – place a wager on two to three team parlays. Any further team additions add risk, but hey if you know what you're doing, the by all means go ahead and place more team parlays!
Single sports parlays – same as the rule above: maintain a minimalistic approach. Bet on single sports parlays so as to avoid risk associated with more sports.
Keep it simple – we can't stress this enough! When you're betting on parlays make sure you keep it as simple as possible! Pick the winner of each event; don't experiment with more exotic bets. Believe us when we say that this is the way to win parlay bets.
Look for best spread – yes, we know! This sounds like an obvious tip on how to bet on NFL, but search for games that have the best spreads.
Do your homework – do a little research on the game and the teams playing before you go out and bet on any event. Trust us on this one! A little homework before the game does wonders, and can really be the difference between losing and winning
Be rational – there will undoubtedly be times when you'll lose a parlay bet, but don't sweat it! Most of us are not Rain Man, so you can't tell the future… or at least not every time. When you lose, make sure you go back to making single-game bets until you recuperate some of you losses. Just like in Roulette, where you keep on doubling up to make up for your losses, but when you win you start from square one.
Prop Bets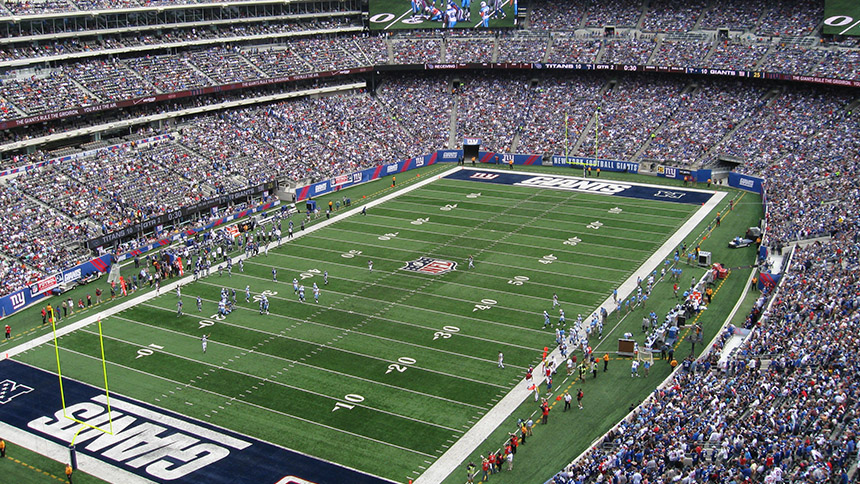 (Image credit:Pro Football Focus)
Now that we know what parlay bets are, what are prop bets? It's very simple; the sportsbook creates a special (fictional) "proposition" or situation and then allows bettors to wager on it. Prop bets are considered as part of the "exotic bets" category – which includes parlays and futures as well. Props can be made for different football events, however the Super Bowl is known to attract the biggest chunk of props.
And just in case you're still confused what prop bets are, we're going to give you a few examples about them, so you'll properly know how to bet on NFL! For instance, you can bet on the coin toss before the match kicks-off, or which side will score the first touchdown of the match.  You can also wager on different percentages that players on the pitch will complete during the game itself and lots of the other options. Prop bets basically give you the sort of thrill that you don't experience from regular football betting opportunities.
Instead of just looking at betting options like moneyline, over/under and point spread, you can try out prop bets next time you'll be betting on football. Again, you might run into the people that tell you prop bets are for suckers, but we advise you to see for yourself whether you like it or not and then decide if you want to continue making football prop bets. Remember, there are people that are averse to sports betting in general, so does this deter your betting habits? Of course not! You play and then you decide, just like when you first tried potatoes as a child and then you actually realized how good they are.
Great Sportsbooks with NFL Options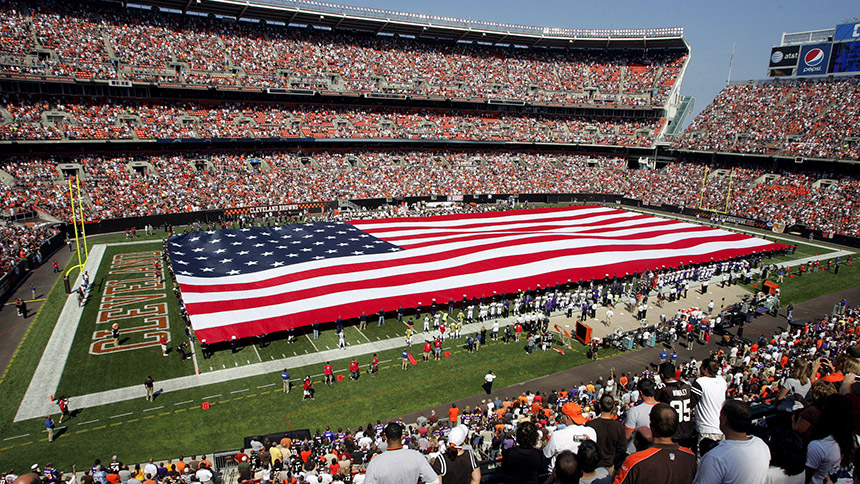 (Image credit: VICE)
Bet365 Sports – one of the best in the business when it comes to American football. They have virtually everything on the sport, from betting props to parlays to futures, so yeah, they're covered! You probably won't find any other online sportsbook with as many prop bets as Bet365 Sports. Players from the US can't open an account with the site, but if you happen to be registered in almost any other country, make sure you play with Bet365 Sports! If you would like to read all that Bet365 Sports has to offer go ahead and read the full review. (What's interesting is that they simply refer to it as "Football" and they refer to the other namesake sport as "Soccer," despite being a UK company.)
GTbets Sports – this is also one of the heavyweights when it comes to American football, because they predominantly focus on the American sports market. So if you're worried about getting some strange-looking odds instead of the ones that you're used to in the States, don't be! GTbets Sports accepts US players and tailors its options and features accordingly, so there'll be no confusion for you. Although the betting options are not diversified as Bet365's, GTbets still has a pretty solid list of prop bets and other special bets. The online sportsbook is especially great for the Super Bowl – that's when all the cool prop bets are offered to bettors like you. If you would like to read all that GTbets Sports has to offer go ahead and read the full review.
Intertops Sports – they have been around since 1996, and just like GTbets, Intertops Sports accepts US players, so you're in luck! Click on the event that interests you the most and you'll see a list of all the parlays, props and futures. Intertops Sports has virtually all the best sports bets you can imagine: Game Lines, 1st Half, Team Total, 1st/2nd/3rd/4th Quarters and Outrights. Additionally, the layout and the design of the site itself has improved greatly from before, so all the betting options are a lot easier to understand, there's no hassle at all.
Bovada Sports – an iconic sportsbook that mainly caters to US players, and has some pretty good offers (its sister-site Bodog Sports deals with Canadian players). Bovada Sports dishes out betting events whenever there's a game is scheduled, but the best offers are reserved for the Super Bowl; there are tons of special to bet on. You can wager on prop bets, such as: First Touchdown Scorer, Who Will Record the Most Receiving/Rushing Yards in the game, Will a Special Teams or Defensive TD be Scored and others. If you're still wondering how to bet on NFL after reading our guide, Bovada Sports even has explanations about some terms, so check them out.