Basketball Betting Guide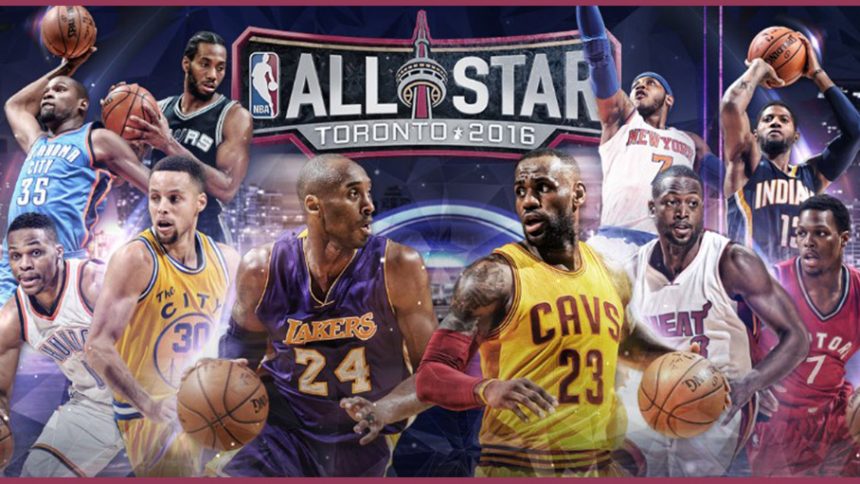 NBA All-Star Betting Preview
February 12, 2016
It's that time of the year again, when the best of the best in the NBA lock horns in the NBA All-Star Weekend. Betting Herald brings you the NBA All-Star betting preview, so if you're looking to make some quick cash this weekend, keep on reading. This year's All-Star Game marks the 65th edition of the special event and it takes place in Toronto; there'll be plenty of stars featuring in the Game so strap in and enjoy the show throughout the weekend.
(Image credit: NBA)
NBA All-Star Betting Preview – MVP Award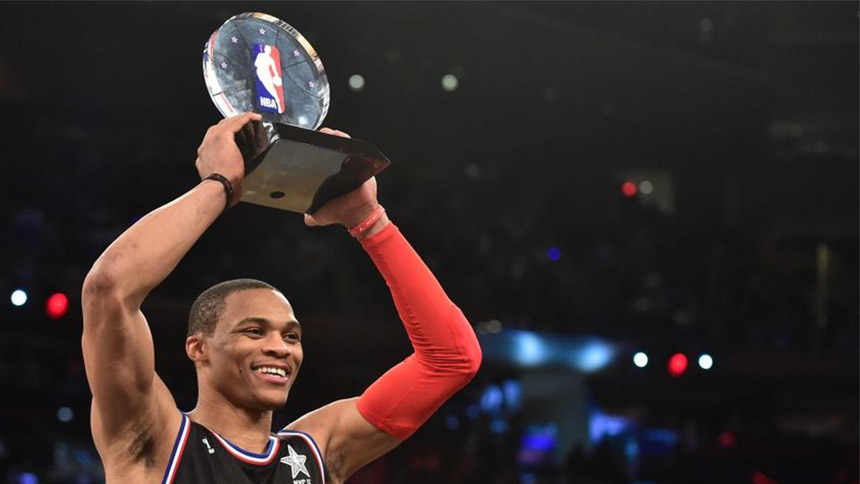 Russell Westbrook – 2015 All-Star MVP (Image credit: The Sports Frappe)
Currently, there are a number of players that are looking to get their hands on the All-Star MVP award, but only one can claim it. Stephen Curry has been in remarkable form all throughout the NBA season, and he'll be aiming to replicate the same performances this weekend. According to Bovada Sports, he's the favorite (+300) to be crowned the MVP. Second favorite on the list is LeBron (+600), but despite how much we all love "King James," we doubt he'll actually trump Curry for the prestigious award.
(If you would like to read about Bovada Sports review, please click here.)
Kevin Durant is third favorite (+650), while Russell Westbrook and Kobe Bryant are tied in fourth and fifth based on their odds (+700). Considering this is Kobe's final season in the NBA, and basically his last time participating in the All-Star Weekend, fans would surely love to see him win his record fifth All-Star MVP award. But to be fair, Curry has just been too good all season and we believe he'll bring the same intensity to his weekend's action that will see him win the award.
NBA All-Star Betting Preview – Three-Point Contest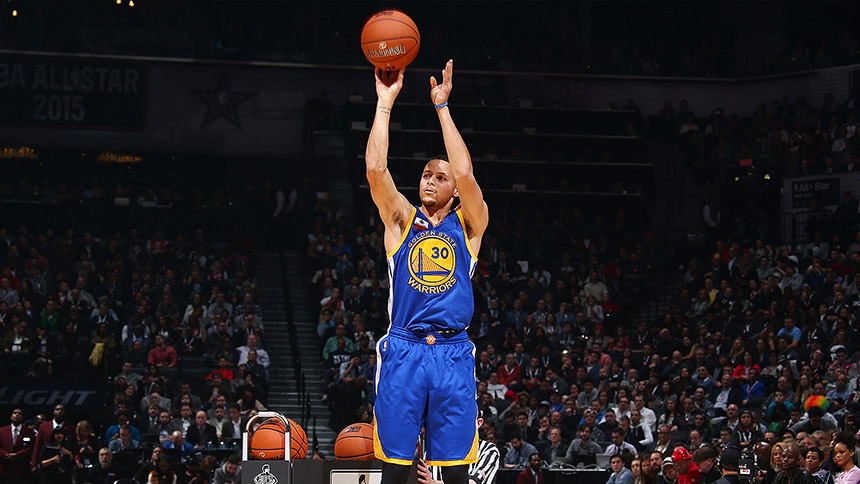 (Image credit: NBA)
Curry is also looking to snatch the Three-Point Contest; Bovada Sports gives him EVEN odds to win. His teammate Klay Thompson is the second favorite (+400) to win, and if Curry's luck runs out (we don't think it will) then he should be walking away with the Three-Point prize.
Unlike the MVP Award, there are far less candidates for the Three-Point Contest. Besides Curry and Thompson, the other players are: JJ Redick (+500), Devin Booker (+750), Kyle Lowry (+1000), James Harden (+1200), Khris Middleton (+2000) and Chris Bosh (+3000).
Despite all the other players, Curry is primed to win the Three-Point Contest. Just take a look at his NBA stats this season: out of 540 3PA (3 Point Field Goals Attempted), he managed to make 245 3PM (3 Point Field Goals Made). That means that he converted 45.4% of his 3-point attempts.
NBA All-Star Betting Preview – Slam Dunk Contest
Zach LaVien dunking (Image credit: OBSEV)
All of the All-Star contests are pretty eventful, but when it comes to the Slam Dunk Contest it's extra exciting! This allows slam dunk masters to truly present their skills to the audience; they go creative all the way, giving us a taste of some of the most extravagant slam dunks imaginable.
Minnesota Timberwolves' guard Zach LaVien is the viewed as the most creative slam dunk player. Bovada Sports rightfully gives him favorite odds to win this contest (-300), and we advise you to place your wagers on him this weekend if you want to win some cash.
LaVine is the ultimate favorite for the Slam Dunk Contest, but there are three other players that are considered his challengers: Aaron Gordon (+400), Will Barton (+550) and Andre Drummond (+850). Taking into account what we've seen LaVine already do with the ball in his hands, the other players are really no match for him in this contest.
NBA All-Star Betting Preview – Skills Challenge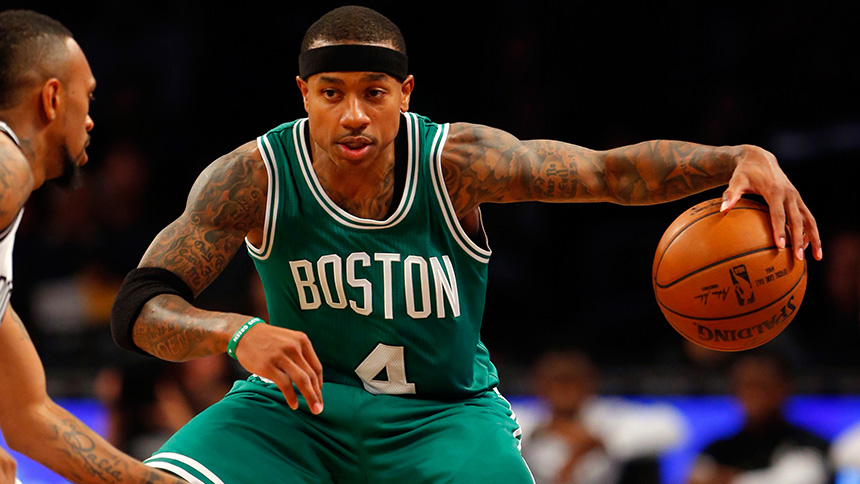 Isaiah Thomas (Image credit: CSNNE)
Skills Challenge is a pretty fun event that sees each teams' players go through a set of skill drills. Players from each conference go one-on-one, and whoever completes the drills first wins the round.
Isaiah Thomas of the Boston Celtics has the best odds to win (+240) the Skills Challenge Contest, while the second placed man is C.J. McCollum (+350). The third and fourth favourites to win are Draymond Green (+400) and Jordan Clarkson (+650). Rest of the less likely players to win this event are: DeMarcus Cousins (+1000), Anthony Davis (+1200) and Karl-Anthony Towns (+1500).