Betting Guide
How to Bet on Cricket: The Definitive Guide
January 19, 2016
Do you like cricket and want to to use your knowledge of the game to make money? Read our article about how to bet on cricket games for your introduction into the world of cricket betting. You don't have to be a cricket superstar to make millions if you place your bets right.
Table of Contents
The biggest cricket events you can bet on
What type of online cricket bets are there?
What you should consider when betting on cricket online
The best sites to bet on cricket games online
What is cricket?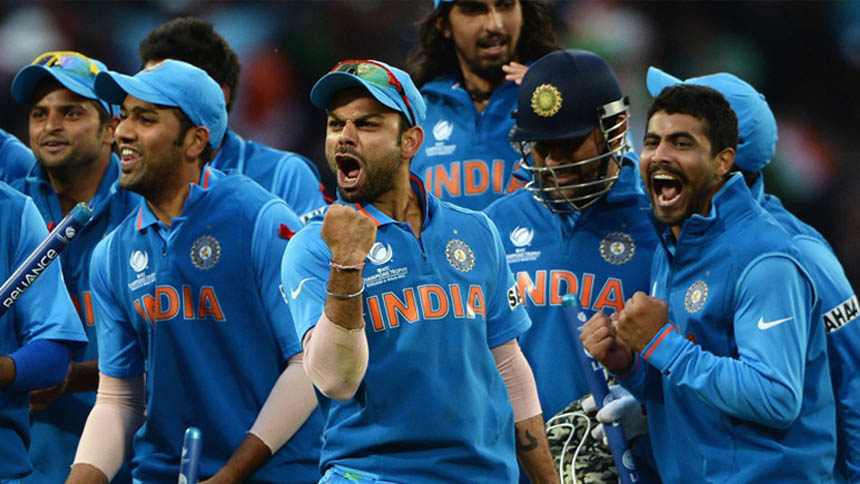 Photo: The Star
Cricket is one of the most popular team sports in the world. It is especially popular in India, Pakistan, Sri Lanka and Bangladesh. Countries with good teams also include Australia, England, South Africa, New Zealand, and some other countries. Cricket has 42 rules, called the laws of cricket, which were established by the Marylebone Cricket Club (MCC), a private London-based club that is no longer the game's official governing body.
We are not going to list these laws here, because we assume that you know the basics already. Cricket is a game played between two teams, 11 players on each side, with each team aiming to score runs while preventing the other team from doing the same. 
If you're new to cricket, you can read more about the sport here, which might be a good idea before you start familiarizing yourself with how to bet on cricket.
But whether you're a big cricket fan or a complete beginner, here's what you have to know: there are different types of matches you can bet on.
Cricket matches can last up to 5 days. First-class cricket matches are typically played over three to five days, with at least six hours of game time every day. There are also matches that are much shorter, played over the course of 1 day (8 hours of play), or even mini-matches that last no longer than 3 hours.
You can bet on any kind of events, but the real money's in the bigger events of the sport. Below is a list of events you want to keep an eye out for if you're interested in making money by betting on cricket.
The biggest cricket events you can bet on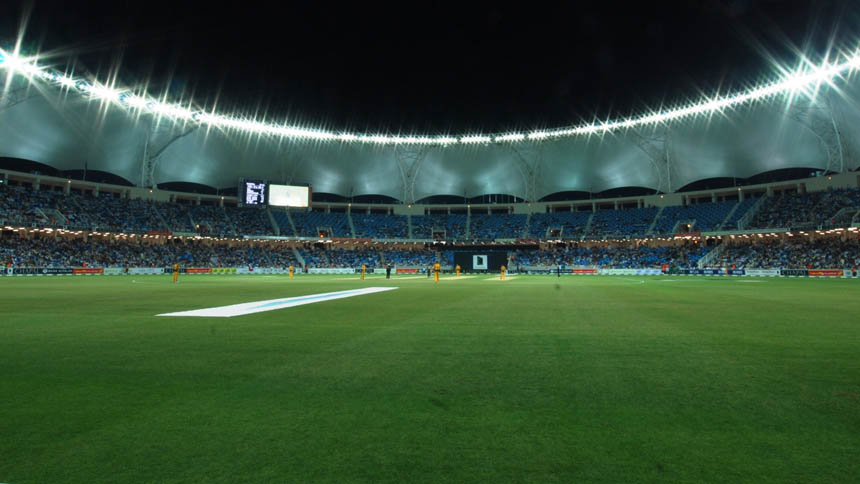 Photo: HotelierMiddleEast
ICC Cricket World Cup
This is the international championship of One Day International (ODI) cricket, organized by the sport's current governing body, the International Cricket Council (ICC), and is arguably  the most important event in the cricket world. It takes place every four years, with preliminary qualification rounds leading up to a finals tournament.
ICC Champions Trophy
Also organized by the  ICC, the ICC Champions Trophy  is an ODI tournament, second in its popularity and importance only to the World Cup. The number of competing teams varied until 2009, and, since 2009, only eight highest-ranking ODI teams (as of six months before the competition)  participate in the event.
ICC World Twenty20
Organized by the ICC, the World T20 is a  short form cricket championship. Typically, a Twenty20 (T20) game runs for about three hours, each inning lasting between 75 and 90 minutes, with a 10-20 minute interval in-between. The ICC World Twenty20 was originally introduced by the England and Wales Cricket Board (ECB) in 2003 for a professional competition in England and Wales. The event is held every two years, although there is a four-year gap between the next two scheduled tournaments (2016 in India and 2020 in Australia).
ICC Women's World Cup
The women's One Day International cricket World Cup, organized by the ICC, had the first tournament take place in England in 1973, two years before the first men's tournament. Australia won the last ICC Women's World cup, held in India, in 2013.
What type of online cricket bets are there?
Photo: PRI (REUTERS/Vivek Prakash)
There are a number of ways of how to bet on cricket. Below you can find the most popular types of ways you can bet on cricket games.
Match Winner
The most basic way to bet on a cricket match. You simply bet on the team that you think will win a specific match. Though while basic, you still have to familiarize yourself with the rules the online sportsbook, as for example some online bookmakers might only pay out if only a specified amount of number of overs were completed, or might void the bet if the match ends in a draw.
Series Winner
A Series Winner bet is a bet on the winner of a series of matches between two teams. One good example is The Ashes series (ESPN result stats), which is a series of 5 test matches played between England and Australia. You simply wager on one of the countries to win the series, and root for your team to win.
Outright Winner
An outright winner bet can be placed on any team that is participating in a tournament, such as the ICC World Cup or any other tournament, but, with a typically great many teams to choose from at most of the cricket events, this can be tricky to get right, especially compared to the match or series winner betting, where you only bet on one of two teams instead of many teams. That being said, because there are more teams to pick from, the odds are bigger, and so are your profits if you happen to win.
Tied Match
As per its name, this type of a bet involves making a wager on a cricket match to end in a draw. The cricket Tied Match bets are typically offered during test matches as that's where the teams often play to a draw.
Other bets can be tied into this one, such as total runs scored in a match, which team will have the most run outs, the total number of fours scored, and even which team will win the coin toss at the start of the match. To elaborate on this, in addition to the team bets and wagers listed above, bets can also be placed on individual player performance before the match begins.
Such bets include:
Top Batsman
In this type of bet you try to predict which player would score the most runs during the course of an innings, a match, or, sometimes, an entire series. As this is usually difficult to predict (especially if many teams participate in the event), the bigger odds mean there's more profit in winning this type of bet than when betting on a match.
Top Bowler
Similar to the top batsman wager, here you try to predict which player will take the most wickets during the course of an innings, a match or a series.
Batsman Contest
Though different from standard cricket betting, the Batsman Contest bet is still very easy to understand. A batsman contest usually features two batsmen, either one from each team, or two from the same team, and the bet is about predicting which batsman will come out on top in a chosen category. Categories include the most runs scored and the most sixes struck.
There are more player-specific bets out there, such as man of the match, which player will score a century, and the total number of wickets a player will take during a match, so make sure to review each online sportsbook's rules carefully.
What you should consider when betting on cricket online
Photo: HD Nice Wallpapers
Whether you're using Bet365, Betsafe Sports, William Hill, Unibet, or GTbets Sports sportsbooks to bet on cricket online, there are a number of considerations you have to keep in mind if you plan on winning.
Study your team and study the players, read everything you can find about them online
Consider subscribing to cricket magazines to help with the above
Learn to read how a pitch will play and whether it will deteriorate
Study stats and past results after each ground
Understand the impact of the weather
Wait until the first innings is complete before taking a strong view on the match winner
Remember: the more you know, the better yours odds to win at betting on cricket games online. Below you can find the online sportsbook betting sites that are easy to navigate, guarantee safe monetary transactions, and are not going to infect your computer once you click on their links.
The best sites to bet on cricket games online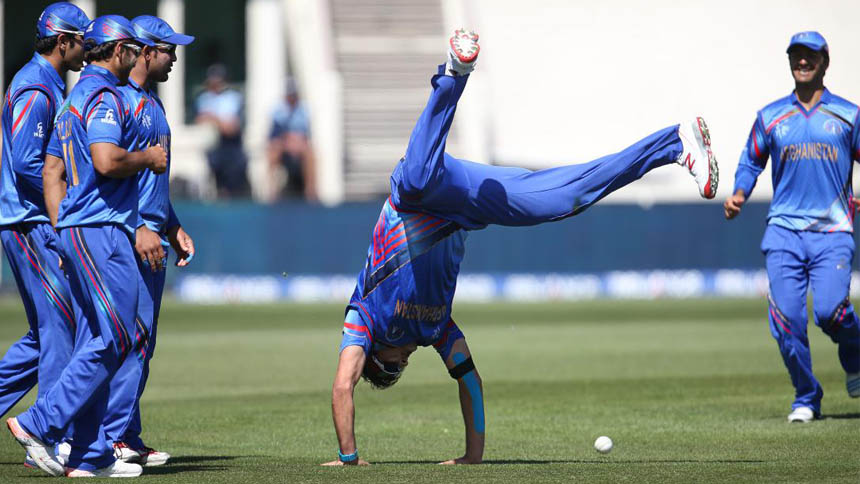 Photo: TIME (Dianne Manson—AP)
Here are the online sportsbooks that we at the Betting Herald can whole-heatedly recommend:
Bet365 Sports needs no introduction. If you're a sports betting fan, then you probably have an account with Bet365 Sports. If not, it's about time you got one. It features virtually all the sports you can place bets on, and the odds that come with them are among the most competitive in the industry.
Read the full Betting Herald Bet365 Sports review
"In it to win it." That's all you have to know about Betsafe Sports. When you're betting with this online sportsbook there will be no bullshit – their whole campaign focuses on this! They have an honest approach with their clients, indicating the odds are in their favour, but if you're lucky enough you just might join the winners list. "We're the house and the house always wins…but for you to join the winners, you'll have to take your chances."
Read the full Betting Herald Betsafe Sports review
William Hill Sports has been around for a long time, and they have managed to stay competitive in the online betting industry by concentrating on their customers. Everything on the sportsbetting site is tailored to suit the needs of their players, so if you become a William Hill Sports customer today, you're in for one great ride.
Read the full Betting Herald William Hill Sports review
Unibet Sports is part of the popular Unibet brand, so if you have played with them before then you know how good the site is. The online sportsbook features 33 different sports, and you can place unique wagers on all of them. Along with the standard sports like Football, Basketball or American Football, Unibet Sports also has tons of other interesting betting options: Surfing, Yachting, Pesapallo and even Bandy among other cool sports.
Read the full Betting Herald Unibet review
GTbets Sports focuses on the US market, so the site primarily offers bonuses and sports options that concern the NFL, NBA and NHL. But players that come from other territories can also register with the online sportsbook. The sports portfolio is somewhat limited; there are only 15 options to wager on. Many of the options revolve around US sports, so you can bet on College Basketball, NFL, NBA and NHL. If you prefer to place wagers on other sports, you can also try out Tennis, Soccer, Rugby, Cricket and even Politics.
Read the full Betting Herald GTbets Sports review
Thank you!
Thank you for reading. We hope that you found our online cricket betting guide useful, and wish you the best of luck betting on cricket. Most importantly: have fun. Feel free to bookmark this page so that you can come back to it any time you want a refresher on how to bet on cricket online.
Happy betting, and may the best team win!
Feature image via Babbacombe Torquay Youth Cricket