Sports News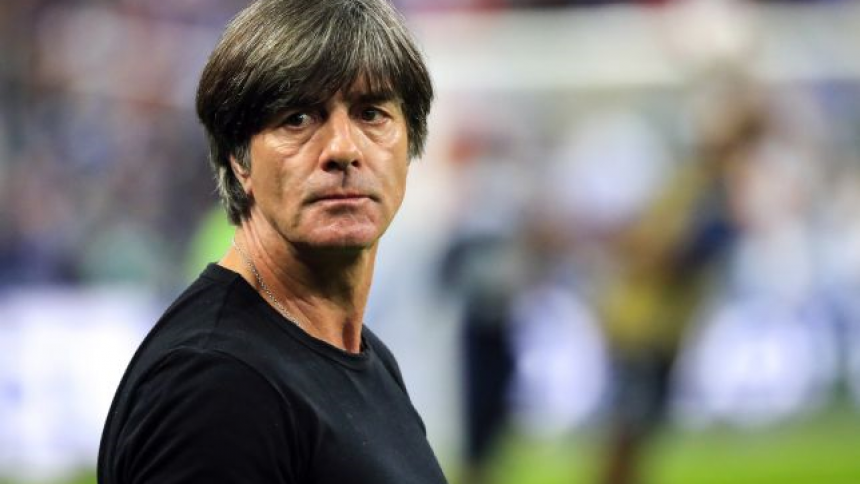 Joachim Low Faces Possible Sack After Loss to France
November 8, 2018
Could this be the end for Joachim Low as Germany's boss after latest defeat in a string of poor performances?
Germany sit at the bottom on Group 1 of the UEFA Nations League after suffering a 2-1 loss at the
hands of France last Tuesday. This was their second straight loss in the new European competition,
with their opening match ending in a stalemate, which means they are yet to record a win.
As a result of their disappointing displays coupled with their early elimination from the 2018 World
Cup, the German FA (DFB) are supposedly looking at replacement options for their long-standing
manager Joachim Low – a man that has brought them back to glory with his heroics in Brazil four
years prior.
Low himself is unfazed about the results themselves, but is rather concerned with the way his team
has played over the last few encounters – a fact that he admits must change if they are to make an
impact.
"I am disappointed with the result, even if this defeat is different from the one on Saturday (against
the Netherlands)," said Low. "Not because of the result but because of our performance, which was
very good. I'm happy with that."
"The team was disciplined, brave and I think held our own against arguably the best team in the
world currently. France have incredible individual players. France are capable of winning the Nations
League. They have a lot of players with extremely strong individual talent."
Low has transformed Germany into champions
Under Low's tenure, Germany has become World Cup champions for the fourth time.  (Image credit: The Times)
After Jurgen Klinsmann stepped down as Germany manager following the 2006 World Cup (which
was held in Germany and saw them finish third), Low stepped up from his assistant manager role
and took over the reigns of the then three-time world champions.
Since his 2006 appointment, the Schonau native has achieved superb results with his country,
reaching the latter stages in multiple competitions, which even saw them clinch silverware from
some of those tournaments.
Euro 2008 was Low's first major competition which saw Germany reach the final where they lost to
Spain. Despite not becoming European champions, it was an impressive feat nonetheless for a
manager who just took over the national team two years prior.
Two years later, he managed to add more medals to Germany's trophy cabinet as they sealed the
bronze medal in 2010 South Africa, while also adding semi-final accomplishments in both Euro 2012
and Euro 2016, which were held in Poland/Ukraine and France, respectively.
Their biggest success came in 2014 Brazil where they beat hosts Brazil 7-1 in the semi-final before
beating Argentina 1-0 in a dramatic final, which made crowned them World Cup winners for the
fourth time.
Having accomplished all this for Germany and currently enjoying a winning percentage of 64.50%,
it's harsh to scrutinize Low based on one poor slump period that has seen them crash out of the
2018 World Cup and then continue this with lacklustre displays. If he were to be given a little bit of
time to reorganize the squad with fresh talents, the results would surely start pouring in once again.
(For more info about the online sportsbook, check out Unibet Sports Review – it features diversified betting markets and lucrative sportsbook bonuses.)
Liked this article? Take a look at the latest in online betting news! Don't bet on your favorite team without checking our online betting guides. You can also follow our latest online betting tips and news on Twitter and Facebook.