American Football News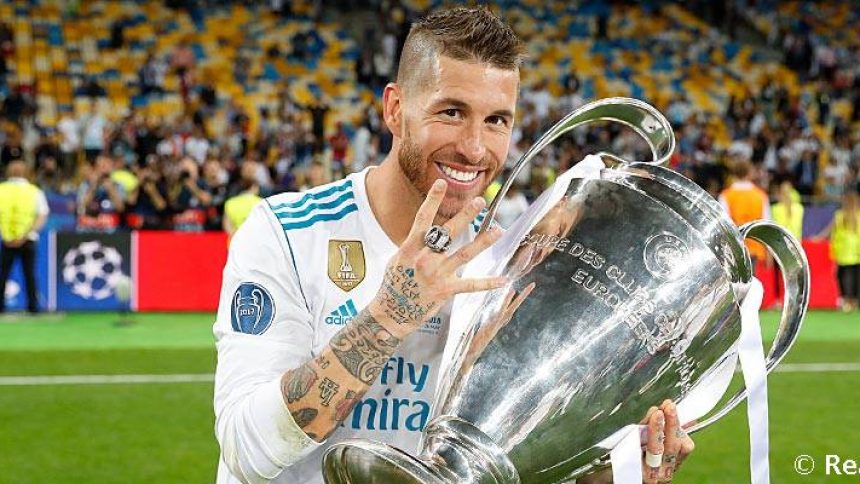 Sergio Ramos Threatens to Leave Real Madrid
March 8, 2019
Picture Credit: Real Madrid
Real Madrid are going through a tumultuousspell at the moment, which has now culminated in club captain Sergio Ramosthreating to quit.
Will Ramos leave Real Madrid after 14 years at the club?
The 13-time European champions Real Madrid have endured a horrendous few weeks that sent them packing home from major competitions, including defeats at the hands of their greatest rivals Barcelona. From the last 5 matches (in all competitions), Los Blancos have lost on 4 occasions; to add salt to injury, all of the defeats were at the Bernabeu.
According to football betting sites in Spain, the Real Madrid dressing room came to a boiling point when captain Sergio Ramos and president Florentino Perez clashed following their latest defeat against Ajax in the Champions League round of 16.
Newspapers AS, Marca, El Pais and ABC all reported that Perez came into the dressing room after the match and told off the entire squad, labelling their performances, "shameful."
Subsequently, he had a stand-off with Ramos – who has been with the club since 2005 – and threatened to sack him publicly. The Spanish defender, angered by Florentino's comments, responded by saying, "Pay me and I will leave. I have given everything and broken my back for this badge, this club and for you."
The shock defeat saw the defending champions crash out of the elite competition against a side that they defeated 2-1 away a fortnight ago and were heavy favourites to replicate a similar result at the Bernabeu. But instead, Ajax put 4 goals past Real Madrid's keeper Thibaut Courtois, while Real Madrid managed only 1 goals in the game, leaving the aggregate score to 5-3 for the Dutch side.
Jose Mourinho back at the Bernabeu?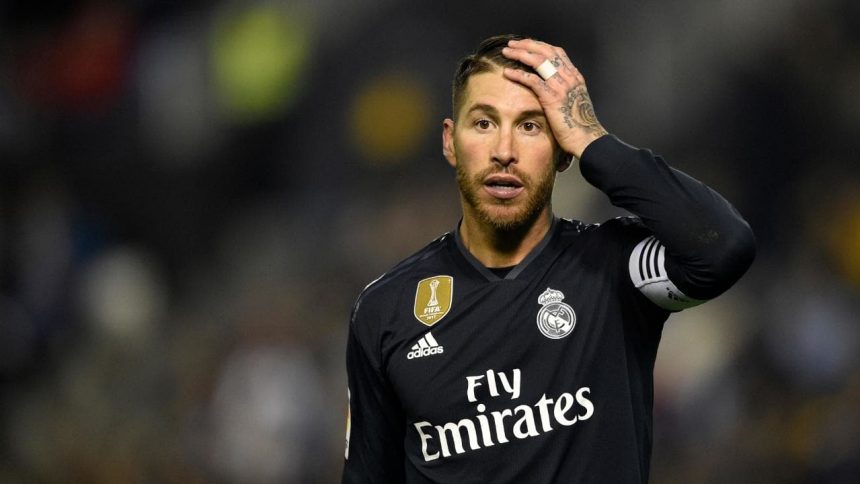 Not only were Real Madrid knocked out of the Champions League, but they also lost two successive El Clasico ties against their fierce rivals Barcelona.
The first one was a return leg in the Copa del Rey at the Bernabeu, which culminated in a 0-3 loss (1-4 on aggregate) and saw them crash out of the domestic cup competition, while the second one was a league 0-1 defeat (again at the Bernabeu) that has left them in 3rd position in La Liga with 48 points.
They're 5 points behind cross town rivals Atletico Madrid and a whopping 12 points behind Barcelona. Having been eliminated from all major competitions this season, there's nothing left to compete for, except to maintain their position in the top 3 so they don't slip to fourth.
It has been widely speculated by football betting sites in Spain that Jose Mourinho will replace Santiago Solari as caretaker manager until the end of the season. If that doesn't come to fruition now, the Portuguese is still regarded as the biggest favourite to become the next permanent manager of Real Madrid in the summer.
Mourinho – also known as ''The Special One' – previously managed the Bernabeu side between 2010 and 2013, leading them to 1 Copa del Rey crown (2010/11) 1 La Liga title (2011/12) and Supercopa de Espana (2012), which effectively broke Barcelona's dominance of Spanish football. Can he be the man to guide Real Madrid out of their slum?