Features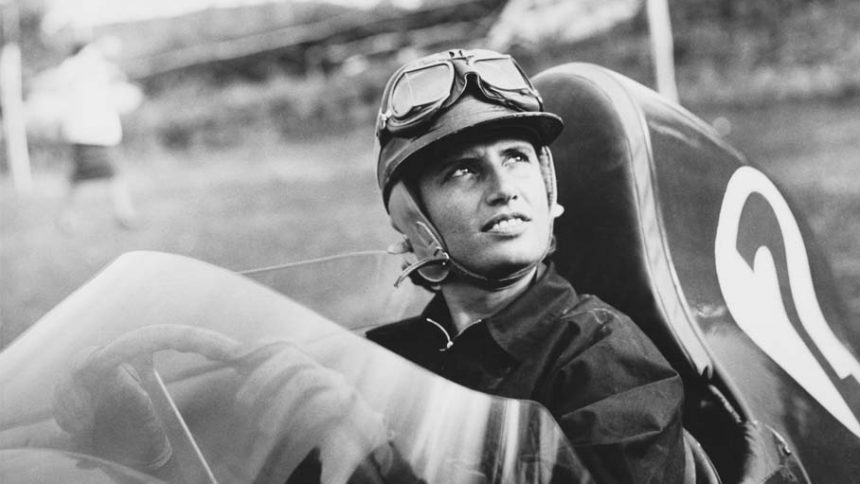 Female Formula 1 Drivers
April 22, 2016
History of Female Formula 1 drivers is a mystery for many fans of the most popular motorsport in the world. However, there have been successful female Formula 1 drivers who actually competed in the championship and one of them managed to get points even.
It is a known fact that motorsport fans are not used to seeing female Formula 1 drivers on the track although they are familiar with female test drivers such as Maria de Villota, who passed away after her fatal crash in 2012, former Minardi test driver Katherine Legge, former Williams test driver Susie Wolff and the development driver of Renault F1 Team Carmen Jorda.
Female Formula 1 Drivers Haven't Been Active in a Grand Prix Since 1992
Formula 1 boss Bernie Ecclestone stated that Formula 1 is not a suitable place for female drivers as their physical abilities do not match the requirements of the sport. In retrospective, we can actually say that Formula 1 is a man's world. We are not saying this looking out of a sexist vantage point; we rather analyze the data which states that in the 62 years of Formula1 World Championship, there have been only 5 female drivers who could enter a grand prix. On the other hand there have been 822 male drivers who managed to qualify for at least a grand prix.
Despite the male hegemony in Formula 1, there have been five successful female drivers who weren't afraid of competing in the men's world. One of them even managed to receive points. However, there hasn't been any female presence in Formula 1 since 1992. Is it because of physical difference of prejudice against female drivers? Opinions vary. However, there is one thing which is sure: there have been female drivers in Formula 1 and there are still test drivers who can challenge male drivers.
Female Formula 1 Drivers: Maria Teresa de Filippis
The very first female Formula 1 driver was Italian Maria Teresa de Filippis who competed between 1958 and 1959. She entered 5 grand prix with the team Behra-Porsche. She could qualify to take a start three times. Her best result was the 10th place at Spa, Belgium in 1958.
Flippis' best support was her boyfriend Luigi Musso who was also a Formula 1 driver. However, he was killed in an accident during the 1958 French Grand Prix. Afterwards, she was supported by Porsche team leader Jean Behra. Nevertheless, Behra also passed away in an accident on 1st of August 1959 in Berlin. The seasons of 1958 and 1959 witnessed several fatal Formula 1 accidents which resulted in the demise of Luigi Musso, Jean Behra, Peter Collins and Alfonso de Portago.
In 1959 she raced only in Monaco Grand Prix in which she had to retire before seeing the checkered flag. Afterwards she participated in non-Formula races in Europe; nonetheless she never returned back to Formula 1.
Female Formula 1 Drivers: Lella Lombardi
The majority of female Formula1 drivers were Italians. After Filippis retired from the sport, there hadn't been any female driver in Formula 1 until 1974 when Italian Lella Lombardi decided to take a step to represent female power and the outstanding driving abilities of Italians regardless of gender. Lella Lombardi can be regarded as the most successful female racing driver in the world as she actually managed to get points in Formula 1 races. She is still the only woman to ever finish at top 6 during a grand prix. She is also the woman who entered most Formula 1 races ever. She managed to enter 17 races between 1974 and 1976. She could manage to qualify to start at 12 Formula 1 races.
During her Formula 1 career, Lella Lombardi managed to collect 0.5 championship points when she finished the Spanish Grand Prix on the 6th place with the March Engineering. She also raced for RAM and Williams.
Female Formula 1 Drivers: Divina Galica
History of female Formula 1 drivers continues with British Divina Mary Galica who was born in 1944 in Bushey Heath. She used to be a prolific sportswoman as she competed in four Winter Olmypics as a skier. She also captained the British Women's Olympic Ski Team in 1968 and 1972. Her success continued in Formula 1 as well. She entered 3 qualification sessions; however she could never drive fast enough to start in a race. Her fastest lap could bring her 2.59 seconds closer to an actual race. Galica competed with Lombardi in 1976 during qualification rounds. It was the only time when two female Formula1 drivers attended a race together.
Galica tried to qualify for a race with the teams Surtees and Hesketh. When she tried to qualify for the 1976 British Grand Prix with a car numbered 13, she shocked people as racers couldn't dare to take this unlucky number. Fortunately, she didn't have a serious accident; however she could never manage to find a place on the start line. After retiring from Formula 1, she went back to the British Championship and got some successful results. She eventually returned to skiing as she represented Great Britain at the 1992 Winter Olympics in a speed skiing event.
Female Formula 1 Drivers: Desire Wilson
South African Desire Wilson is different from the other female Formula 1 drivers as she actually won a Formula 1 race. However, we are not talking about a standard Formula 1 race. Wilson won at Brands Hatch which was a part of the short-lived British Aurora F1 series in 1980. There is even a grandstand named after her in that circuit. She also won the South African Formula Ford Championship in 1975.
She has quite successful races in the Aurora championship in the same year she also finished 2nd at Thruxton with the fastest lap and 3rd at Mallory Park race. Her success carried her to the next level: Formula 1. She had only one shot to qualify with her Williams car which ended in disappointment. Nevertheless, she is still one of the best female car racing drivers in history.
Female Formula 1 Drivers: Giovanna Amati
Giovanna Amati is another Italian Formula 1 driver who attended three grand prix qualification rounds in 1992 with the Team Brabham; however she couldn't pass beyond the qualifications. It wasn't a surprise that she couldn't find herself a place on the grid not because of her gender, but because of lack of support, and car quality.
Amati's interest in motor sports was more like in the level of passion. She was born into a wealthy family. Therefore, she could buy herself a Honda motorcycle when she was only 15 years old and attend a motor racing school with her friend Elio de Angelis who would be a famous Formula 1 driver later on. Amati started her racing career in 1981 with the Formula Abarth series. She actually managed to win several times. Afterwards she moved to Italian Formula Three and raced in this category between 1985 and 1986. She developed her skills along the way and she ended up in Formula 3000 in 1987. Later on, she continued her racing career in the Japanese F3000 and International F3000.
The Brabham team decided to sign Amati in January 1992 due to their failed attempt to sign Japanese F3000 driver Akihiko Nakaya and their aim to get more sponsorship deals. Naturally, signing a female driver brought huge publicity to the team. However, the team didn't act as smart in technical issues as they did in their marketing strategy. When Amati sat on her car to race in South Africa, the technicians of the team were still working on the car. In other words, the car wasn't ready to compete with the other Formula 1 cars. As a result, Amati failed to qualify to take part in a Grand Prix in Mexico and Brazil as well. Eventually, she was replaced with more experienced Damon Hill.
After her Formula 1 career, Amati raced in Porsche SuperCup in 1993 and she won the Women's European Championship. In 1999, she raced in the SportsRacing World Cup in which she drove her Tampolli RS2-RTA99 to finish the championship in the 3rd place.
After her racing career, Amati moved to media writing columns for motorsports magazines and commenting for TV channels during races. Apparently, her fame continued for a long time as she didn't lose her publicity even after she retired from sports. However, the main incident which kept here on TV was her kidnapping by gangsters led by Jean Daniel Nieto. Her mother stated that "she (Giovanna Amati) left home virgin and came home raped." She was kept in a wooden cage for 74 days while her father Giovanni Amati was negotiating the ransom terms. Amati was released by the gang in exchange for $933,000 which was the box office income gained through the film Star Wars. There were also rumors that Stockholm syndrome kicked in and Giovanna Amati fell in love with Nieto. She definitely constituted a perfect material for many magazines to write rumors about. Her life story put her into a different place from the other female Formula 1 drivers.

There hasn't been a single female Formula 1 driver since Giovanna Amati left Formula 1 in 1992. The
Formula 1 rules
have changed a lot since 1992. Constructors produce competitive cars and almost every driver participates in races. So, there is a more suitable environment for female Formula 1 drivers. However, the patriarchal structure of the sports scares female drivers. There have been test drivers in Formula 1 from time to time. Why cannot they participate in actual races if they can handle the cars during test sessions?
Formula 1 would be better with female drivers. However, it is still the most exciting motor sport without them. In order to increase your excitement, you can bet on Formula 1 online. Click here to find the Russian Grand Prix betting odds.